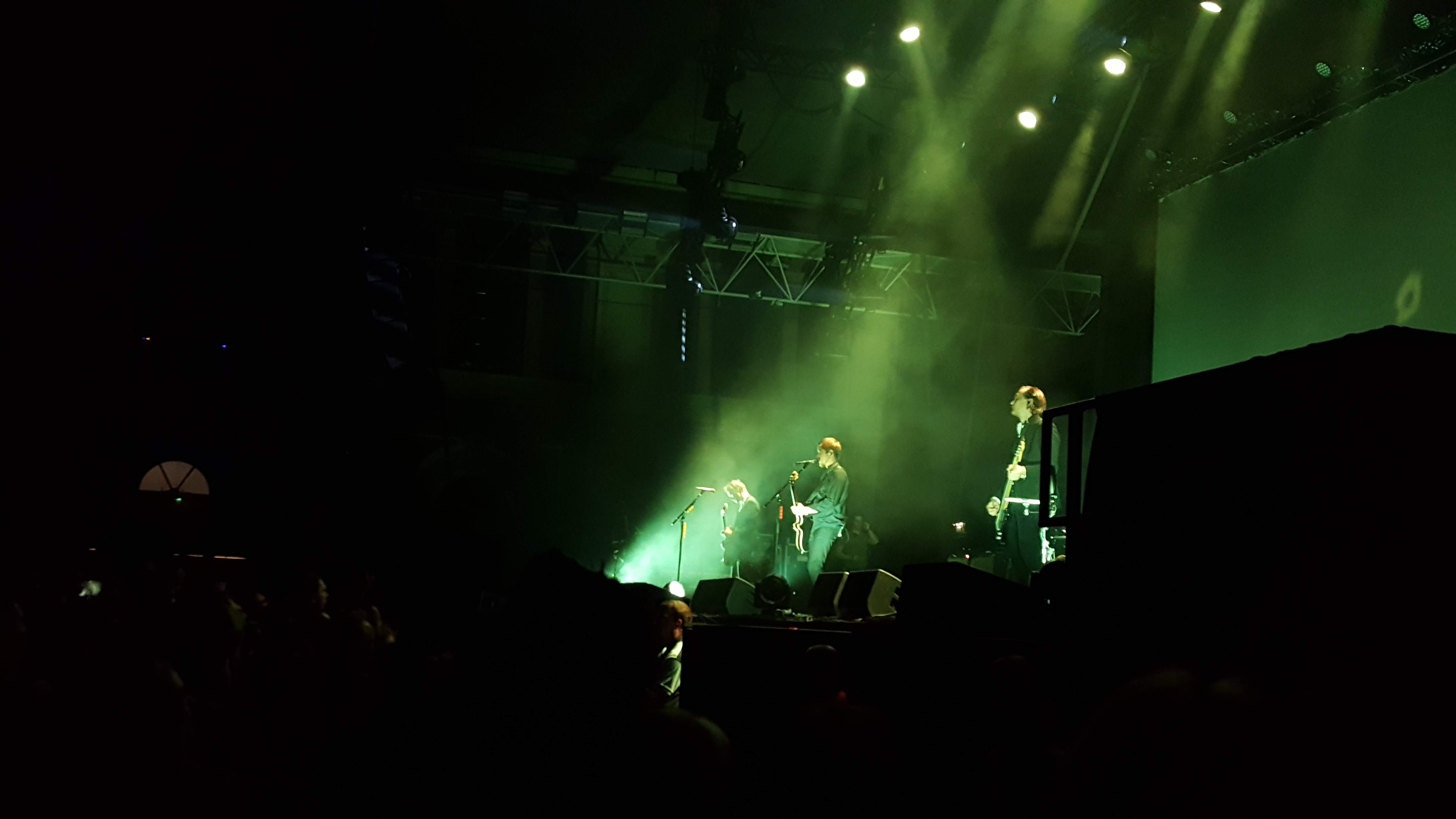 Marking fifteen years since their celebrated debut, Turn On The Bright Lights, NYC's Interpol played the album in its entirety to a sold out 10,000 crowd at London's Alexandra Palace last night for the start of their European anniversary tour.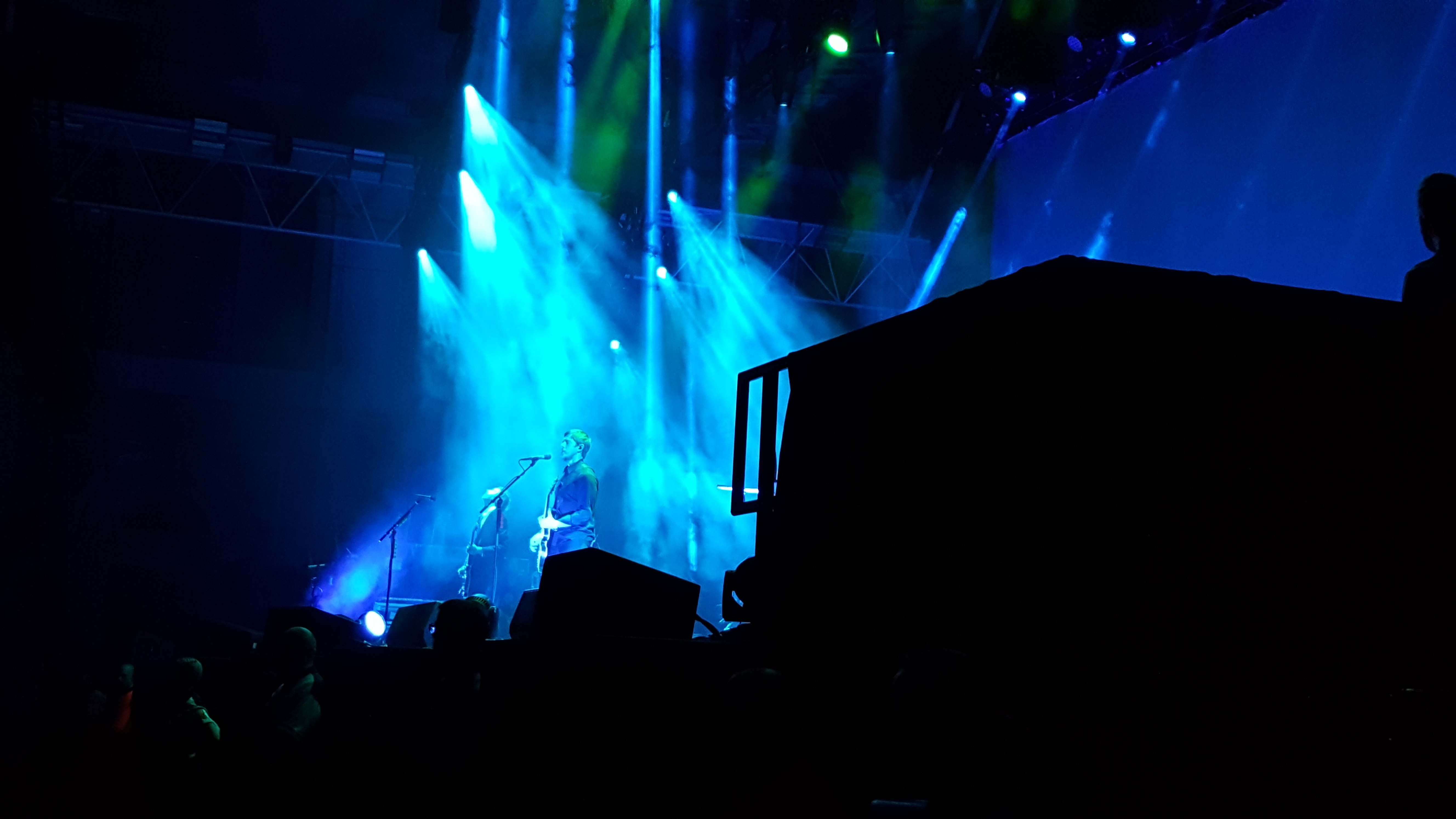 "It's good to be back" announced singer, Paul Banks, one of the two remaining founder members of the trio, in the few occasions the band addressed the audience other than a repeated "thanks" during their intense and nostalgic set, which in addition to the enthralls of Obstacle 1, Say Hello to the Angels, and album closer Leif Erikson also included a rare outing of early offering Specialist, and a new track from their forthcoming sixth album due for release in 2018.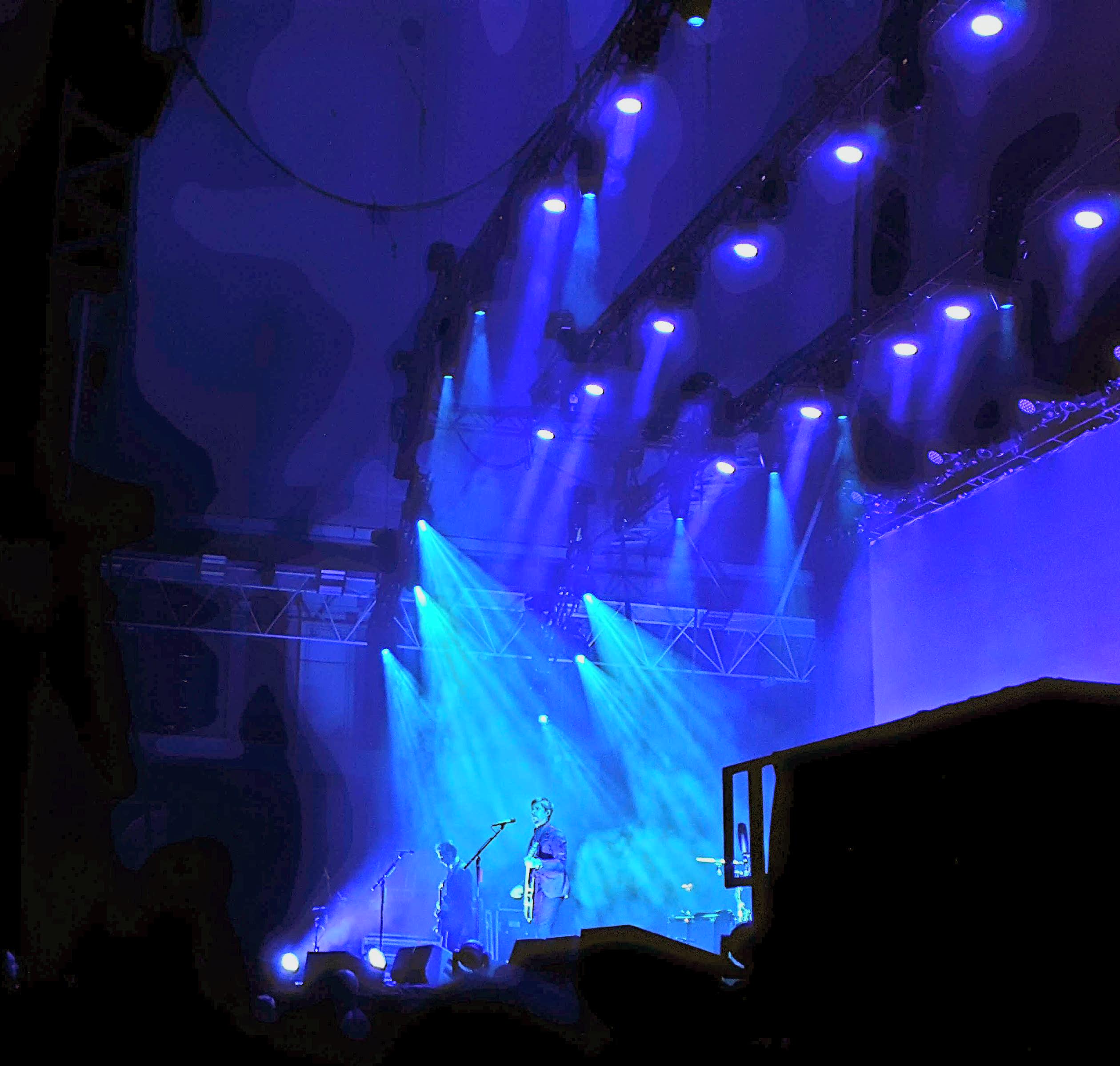 It was evident from the smiles on stage and escalating resounding cheers, particularly for the likes of Slow Hands, Not Even Jail and The Heinrich Maneuver during the encore that all in the Ally Pally were glad to be part of this honorary show.