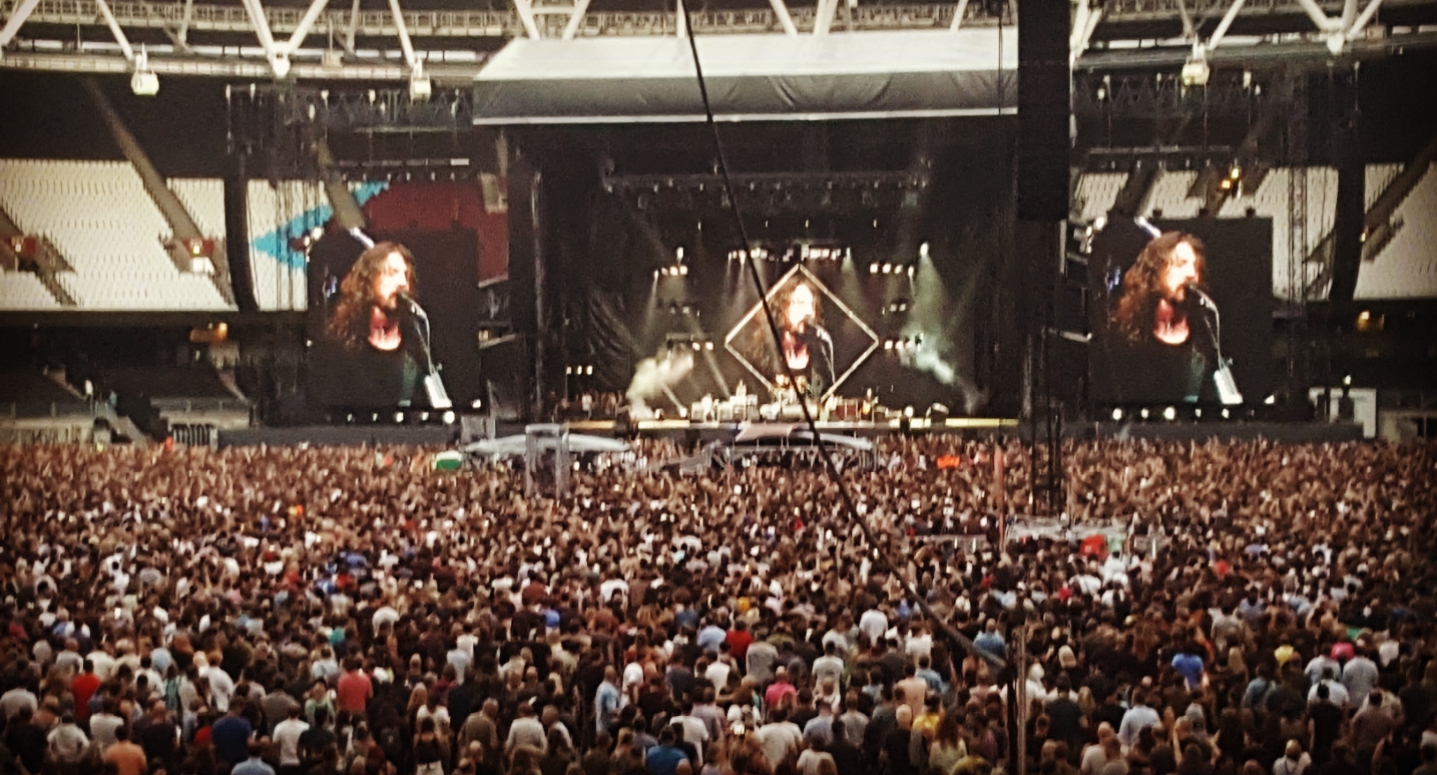 The Foo Fighters gave a long and powerful performance during the opener of their two night stint at the London Stadium, Queen Elizabeth Olympic Park on 22nd June 2018.
The band brought immense energy from start to finish of their 2.5 hour set, as soon as the distinguishable first few chords of 2002's mammoth hit, All My Life blasted out from the  stage, there was an eruption of excited reactions cascading round the 60,000 (approx) Foo Fighter fans filling the sold-out stadium. The following tracks provided equal crowd-frenzied moments with Learn To Fly, Pretender and last year's single Sky Is A Neighbourhood from current album Concrete and Gold, setting the pace for a highly entertaining and loud night.
My Hero proved rather moving with Dave Grohl encouraging the crowd into a mass singalong, as many phone lights were waved and thousands of voices echoed that of the mighty front man's.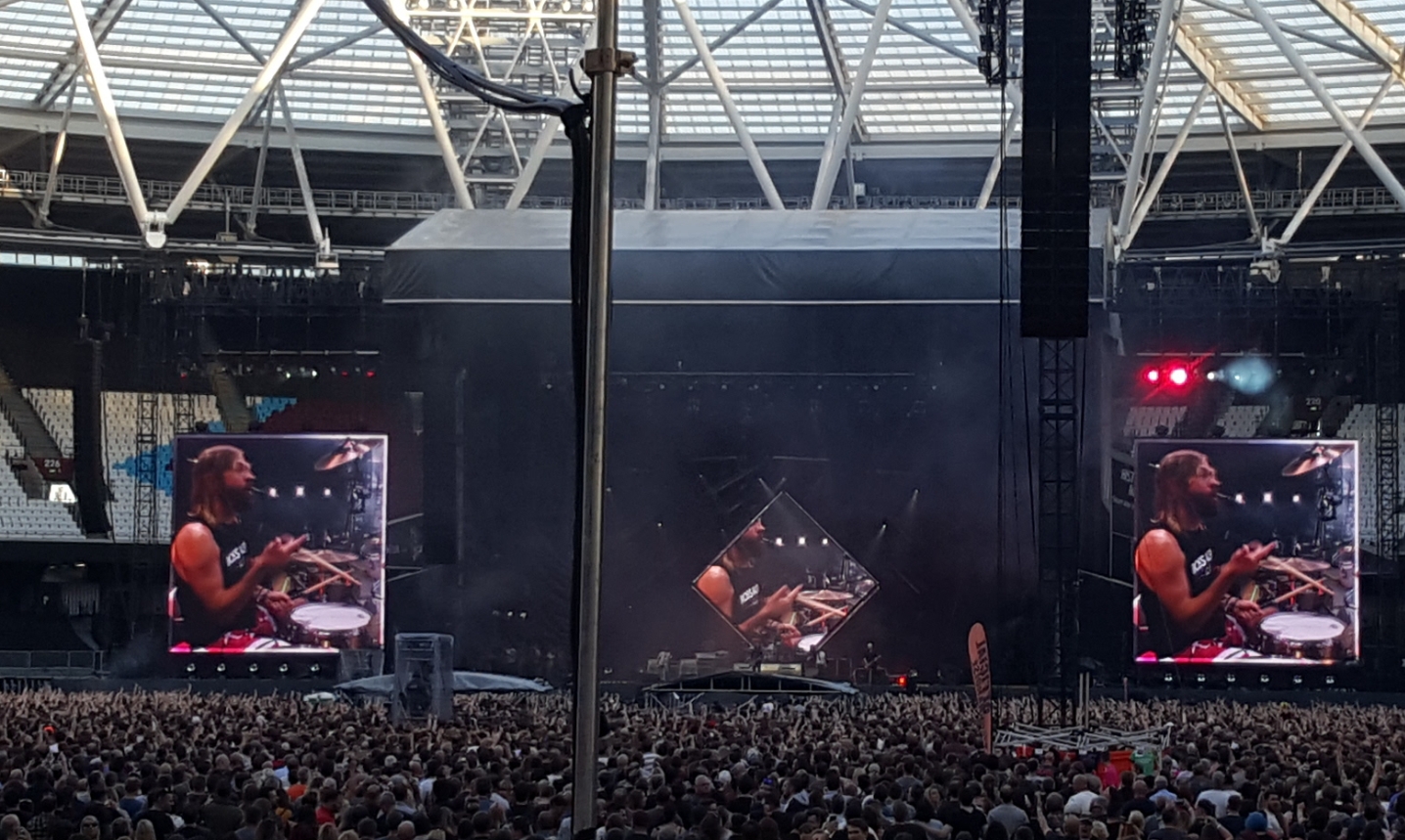 A medley of cover songs, which included the Foo Fighter's rendition of Queen and Bowie's Under Pressure brought even more high moments, along with Taylor Hawkins' incredible drum solos, that continued to lift the crowd and (partly-covered) roof of the stadium, before the elevating sounds of Best of You, followed by Times Like These and 1997's memorable Everlong produced a thrilling finale as the band's gigantic show stopped on a high.