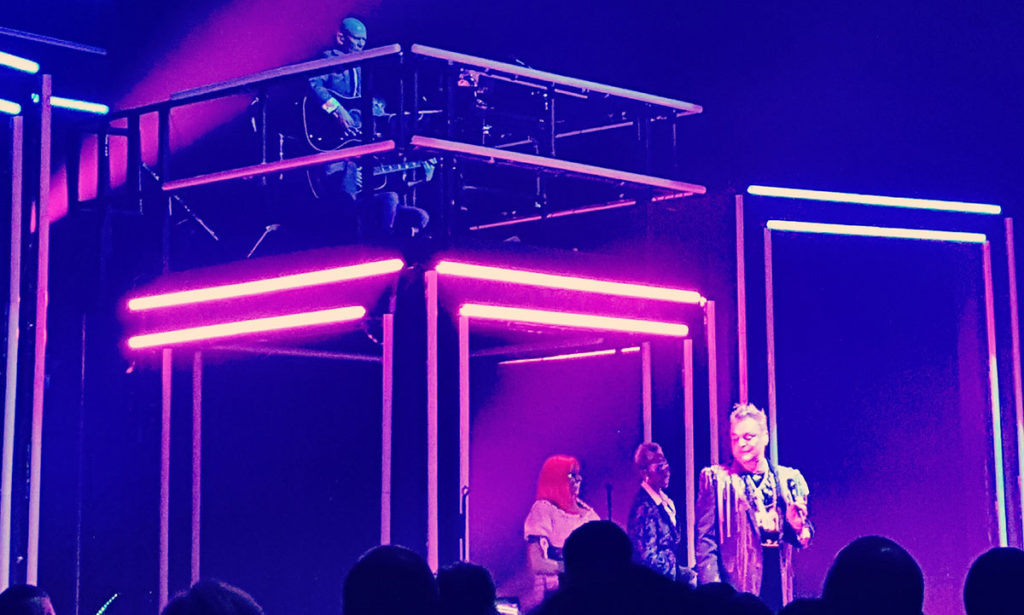 Erasure's glowing performance at the Eventim Apollo, Hammersmith, London shone brightness on a bitterly cold February night.
Their vibrant set featured an array of synth-pop classics from the moment the British duo opened with 1986's Oh L'amour to hits like, Sometimes, Stop, Drama, Victim of Love and Blue Savannah, with mid-90s gems Always and I Love Saturday and the more recent Sacred from 2014's The Violet Flame being received with the same seeming frenzy as earlier tunes.
Offerings from Erasure's current album, World Be Gone blended equally with older ones especially, Sweet Summer Loving and the encouraging Love You To The Sky.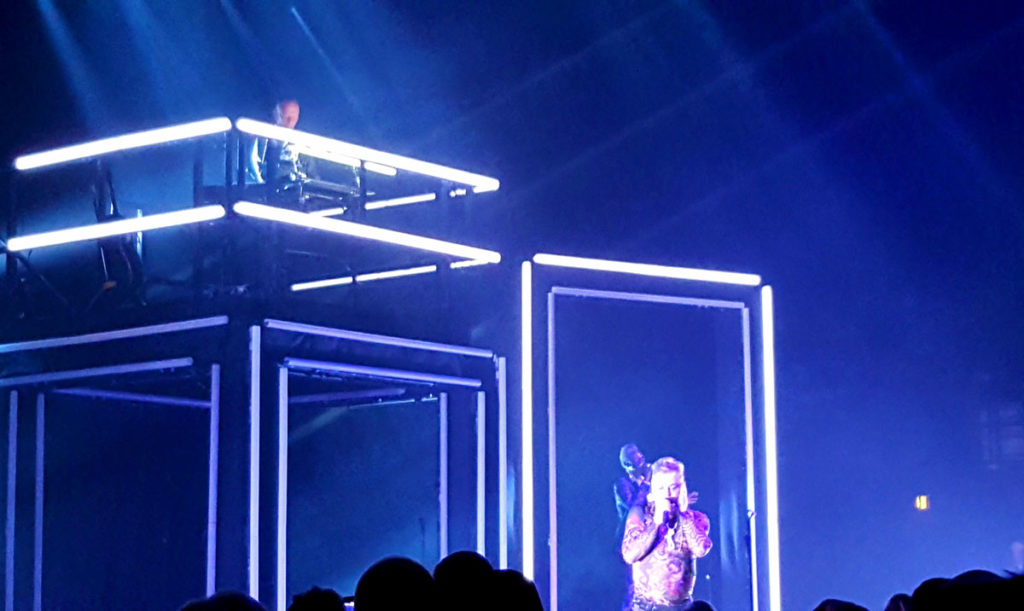 Andy Bell's vocals were flawless throughout the show. His various outfits and engagement with the crowd as he danced around the neon lit structure heightened excitement further as did Vince Clarke's presence from the box above, the atmosphere was undeniably electric.
Their cover of Blondie's Atomic resulted in another high, and the dancing and singing from all inside the venue for almost the entirety of the set, seated and all, demonstrated just how uplifting Erasure's performance was.
A Little Respect provided a sweet triumphant finale as the crowd wholeheartedly submerged themselves in the melodies joining the band for resounding chorals.