Accompanied by flashing strobe lights on a stage clouded by smoke and a reputation for being loud, A Place To Bury Strangers brought fierce energy to Kentish Town's 02 Forum tonight with statement opener, We've Come So Far.
Nearing the end of their current European tour supporting Texan psychedelic rockers, the Black Angels, APTBS' London set engulfs the crowd in densely-layered shoegaze and distortion in a demonstration of their sheer musical force.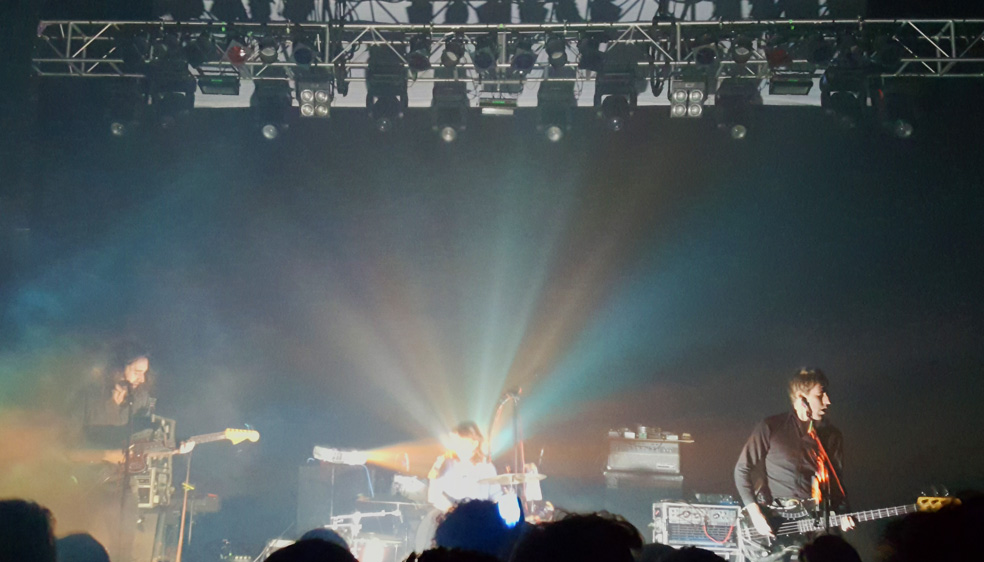 Receiving the rowdiest reactions during their short set is Deadbeat from the band's second album 2009's Exploding Head and talented drummer Lia Simone Braswell's brief spell on an auto-harp on another song.
Between the light strobes and few gaps in the smoke, the Brooklyn trio occasionally appear like statues among a heavy tide of noise, but for most of their commanding set the vigour in their performance is an acknowledgement to their incredible wall of sound.
Front man, Oliver Ackermann has a notable presence as he stalks the stage with his (many) guitars, some of which will most likely be debris by the end of this gig, and meanwhile on the other side of the stage bassist Dion Lunadon, who experienced recent success with his own solo album created during an APTBS touring break, bounds about ferociously. At one point, both Ackermann and Lunadon ditch the stage to perform from the Forum's much crowded floor and are mobbed by phone-wielding eager onlookers.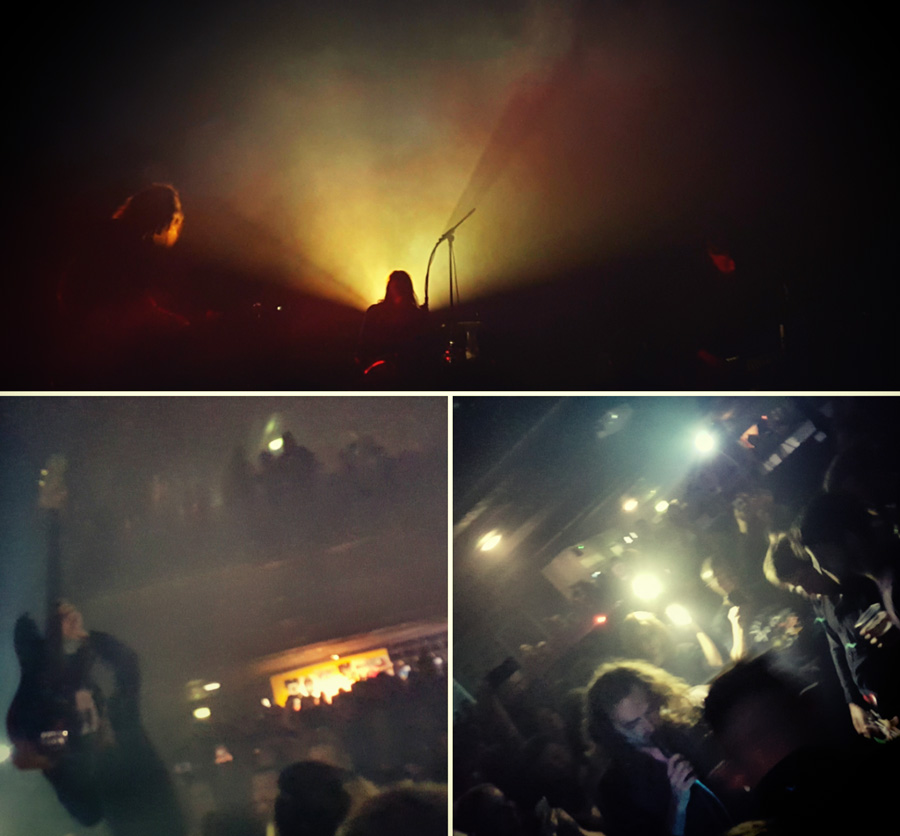 A Place To Bury Strangers surpass expectations for a support slot making it hard to remember that another band are headlining as the billowing sounds of Ocean from APTBS' self-titled debut album fill the room for a powerful ending in a chaos of whirring guitars and feedback that echo triumphantly long after the band have departed the stage.