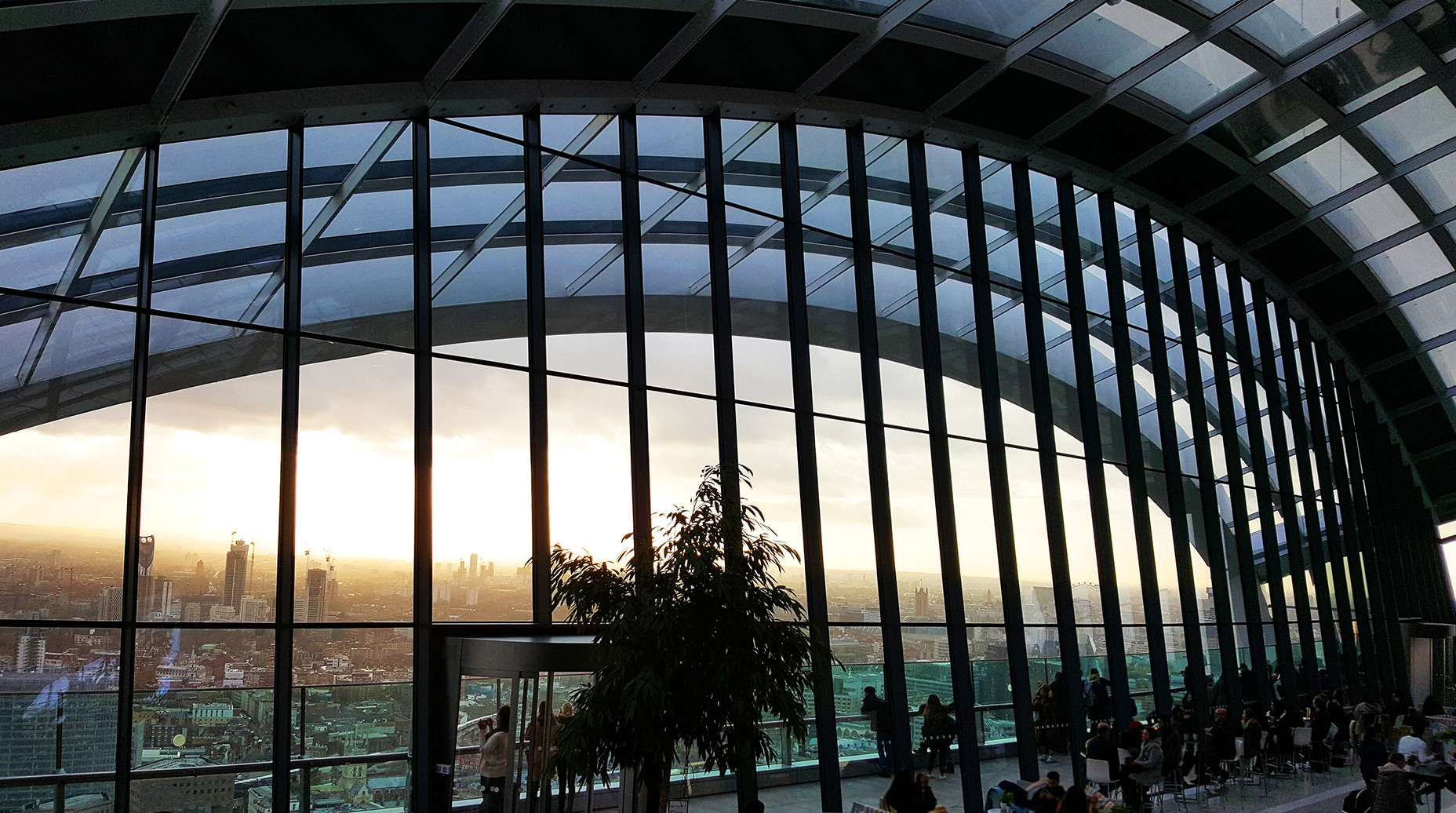 After scaling 35 floors in an elevator to reach the top of the 'Walkie Talkie', as it is often known due to its curved shape, the spacious tranquility of Sky Garden is most welcoming.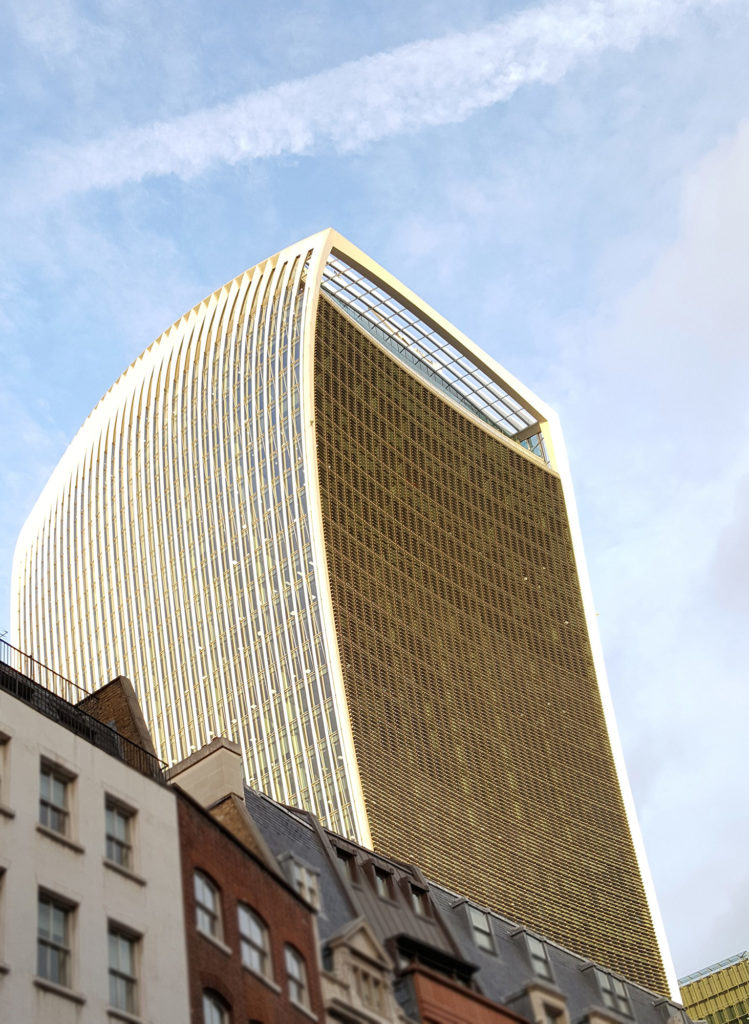 While exploring the different levels in Sky Garden, you might feel as though you have discovered a secret retreat as you walk through the abundant exotic greenery that grows 155 metres up among the other skyscrapers in London's iconic skyline.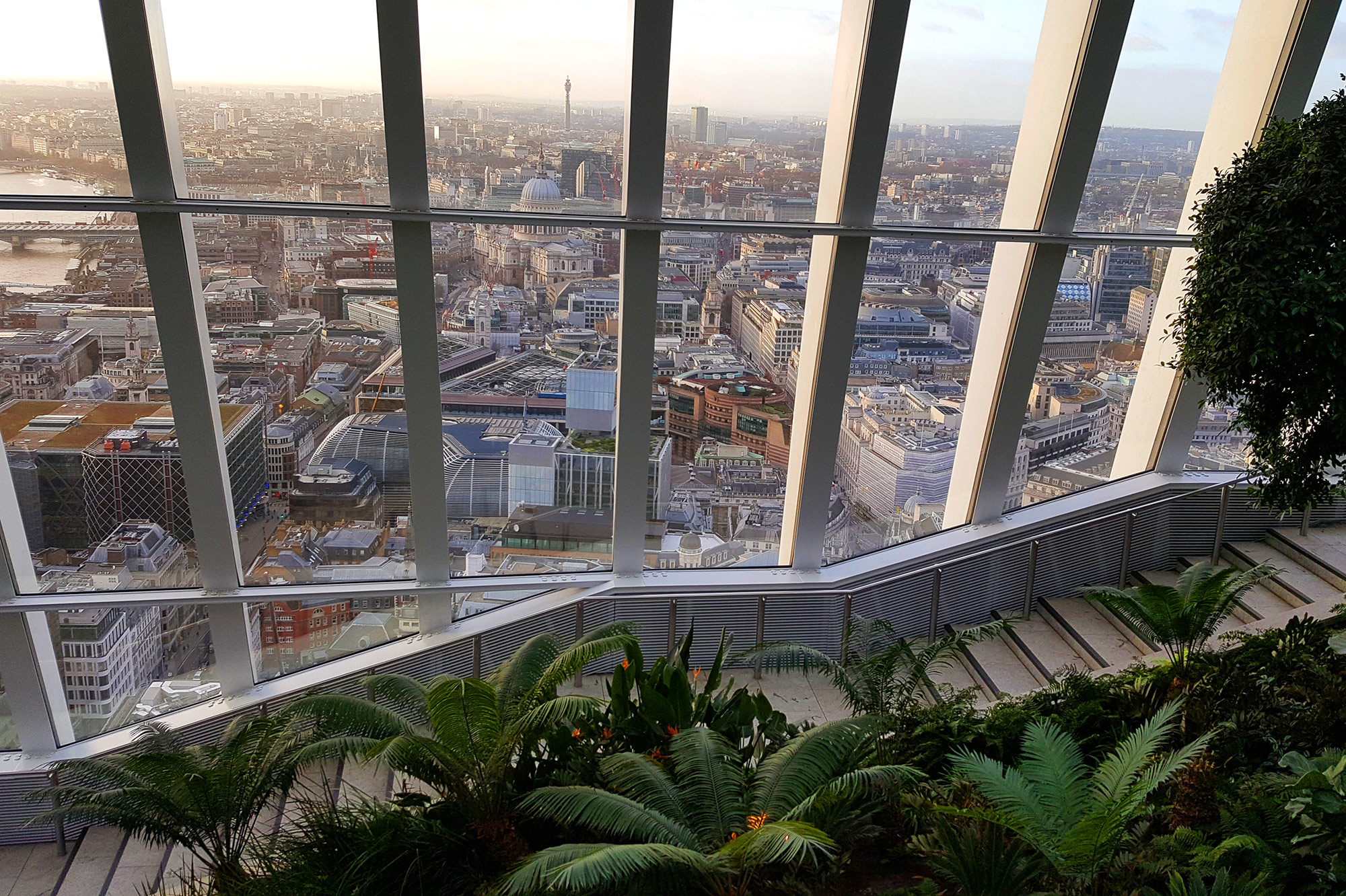 The free entrance fee and peaceful atmosphere, despite the volume of people simultaneously sharing this window of experience, also adds to this exclusive feeling.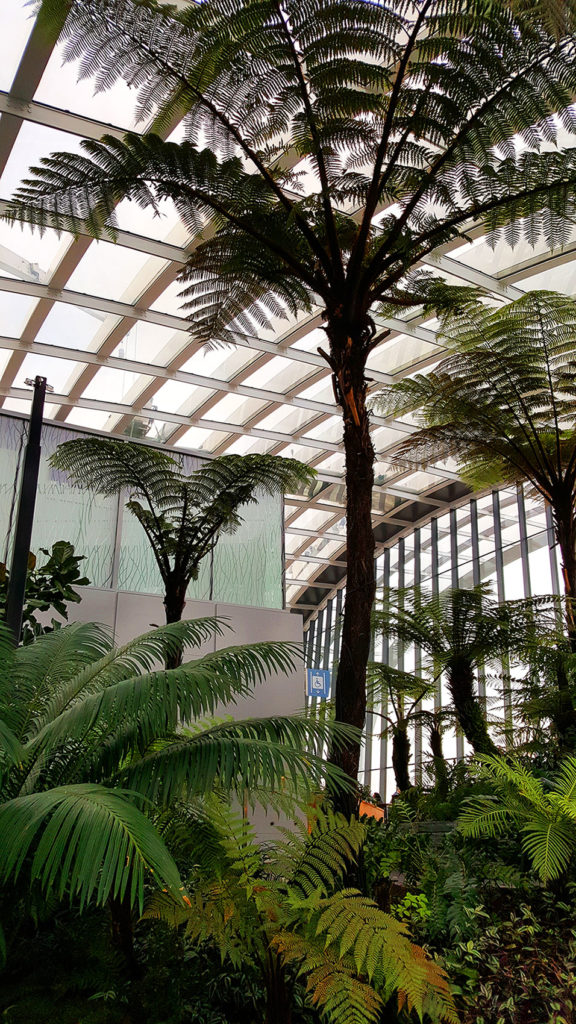 Prior to visiting Sky Garden there was the other view that it might be best experienced on a hot summer's day or night. However, this visit on a particularly bleak cold winter's afternoon in January was all the more atmospheric and equally fragrant as we walked within the three-storeyed vast glass shape and utilised its panoramic views of London. This ambience intensified when the crisp air swept our faces on the balcony while we gasped at the various perspectives, back within the building, then below and across and afar on the horizon.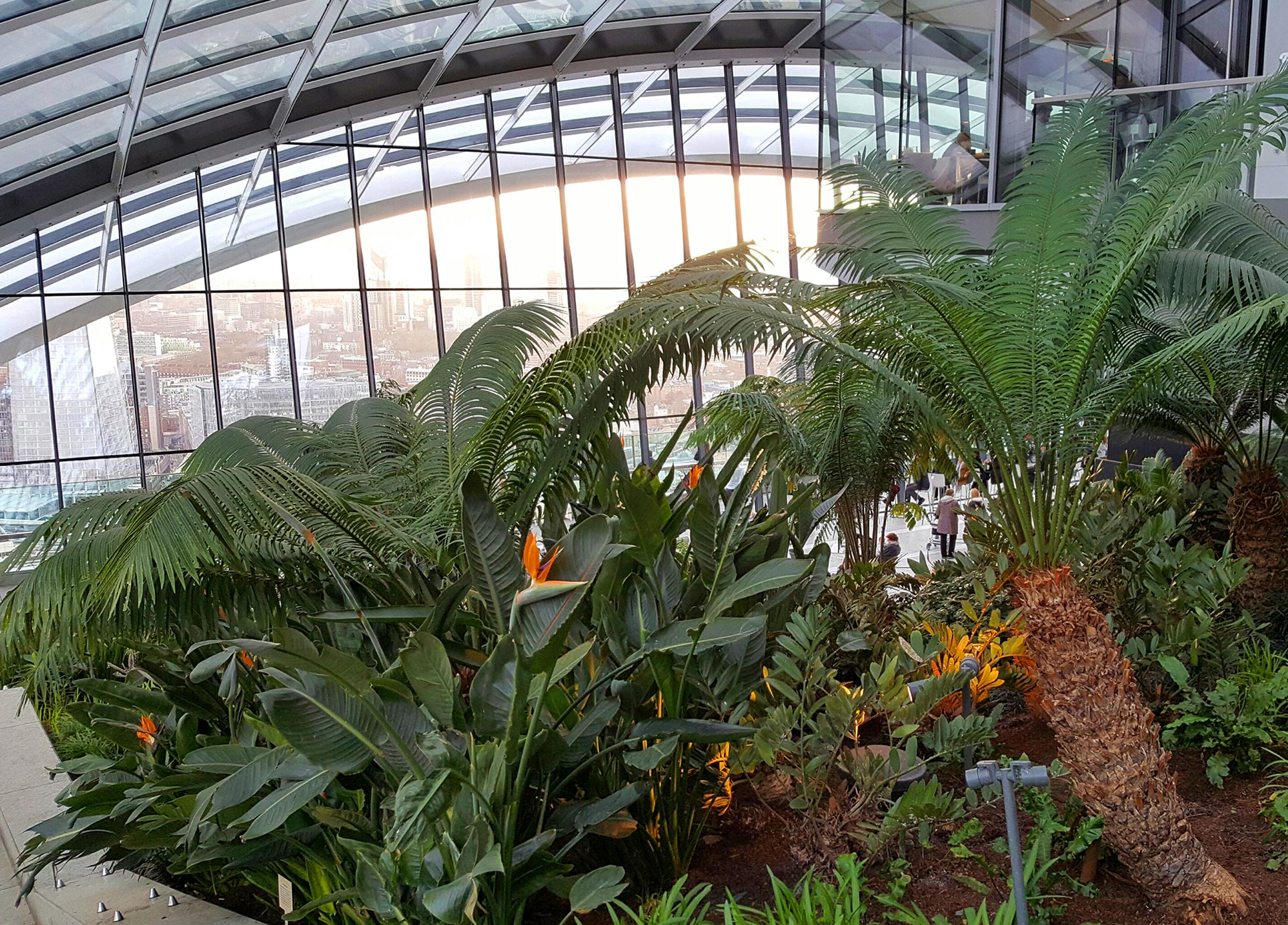 In the café area, we were comforted by the blankets available as we sat warming ourselves with a hot beverage, and wondered how these large plants of Mediterranean and South African origin sprouting healthily around us were thriving in such a different climate to their own? The pointed orange features of the Bird of Paradise stood out extraordinarily to us on this chilly afternoon and the varying fragrances of the plants filled us as we moved along the walkways, feeling like we were among the clouds due to the glass ceiling. The Sky Pod Bar provided further opportunities to sit, eat, drink and view the vegetation and horizon around us.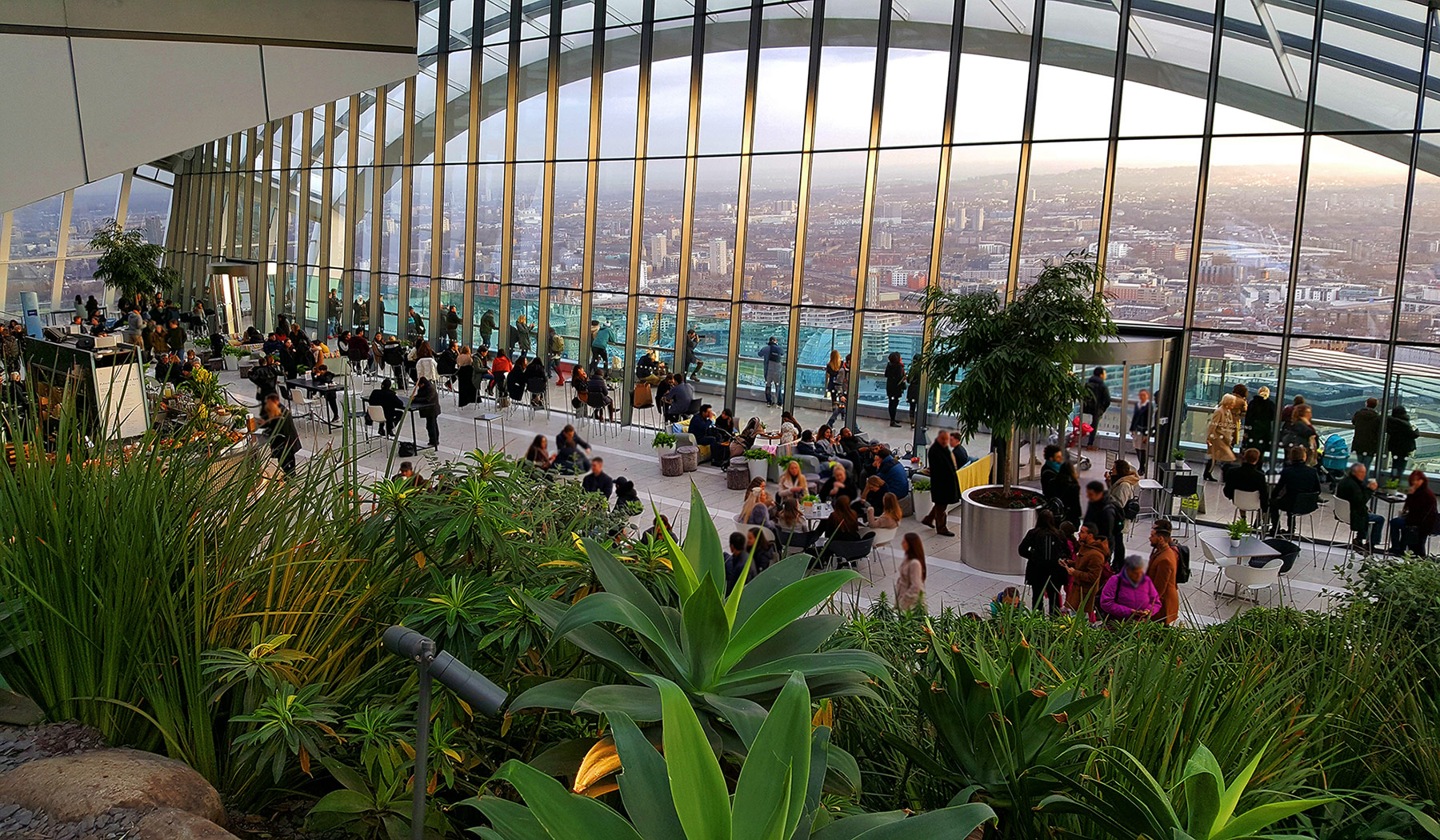 Many people were taking photos and moving between areas courteously so others could also capture this colourful social event. This seemed like a contrast to busy tourist scenes from other places of interest, which could be attributed to the number of tickets available for the Sky Garden, or the timeslot of an hour that the ticket stipulates, or because it was a January afternoon and not peak season.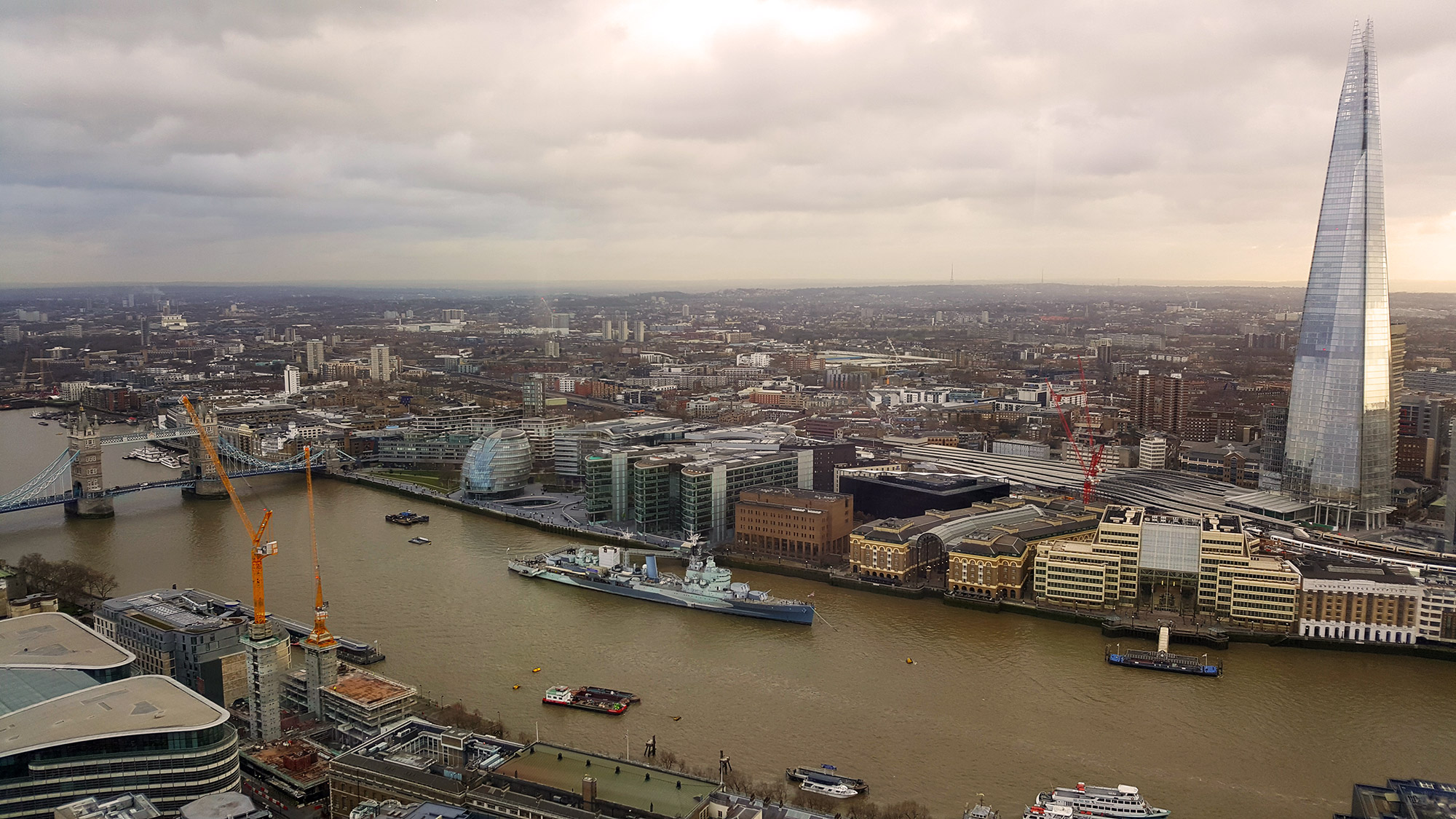 As we descended the building leaving the Sky Garden behind and above us, a desire to return and experience it during another season or time of day surfaced, and we speculated what Sky Garden would be like at night time with the capital's bright lights below.
Address: Sky Garden, 20 Fenchurch Street, London.