This year Finland celebrates its 100th birthday and is hosting an array of events and festivals to mark the occasion. We spent a few quiet days visiting the Nordic country's capital, Helsinki glimpsing the cultured city's life in early spring between it's busy winter and summer tourist seasons.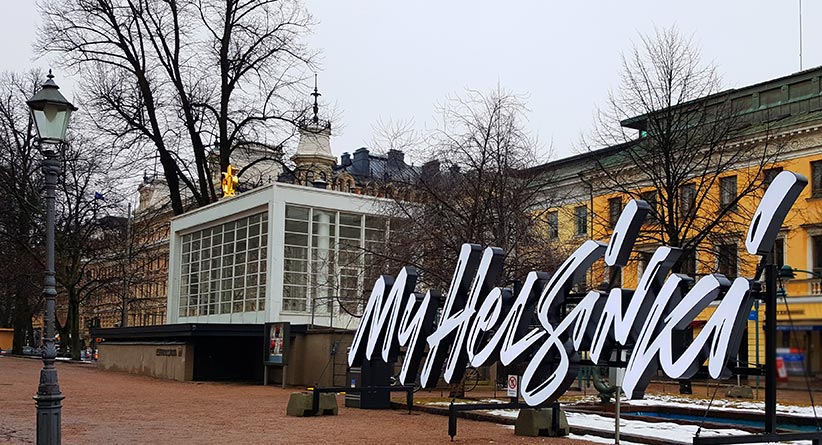 Upon our arrival at Helsinki-Vantaa Airport we were greeted with an abundance of useful information and tourist literature that was freely available. We were eager for local suggestions of how we could explore Finland in the forthcoming days, beyond what we had just researched from afar of this capital city surrounded by water.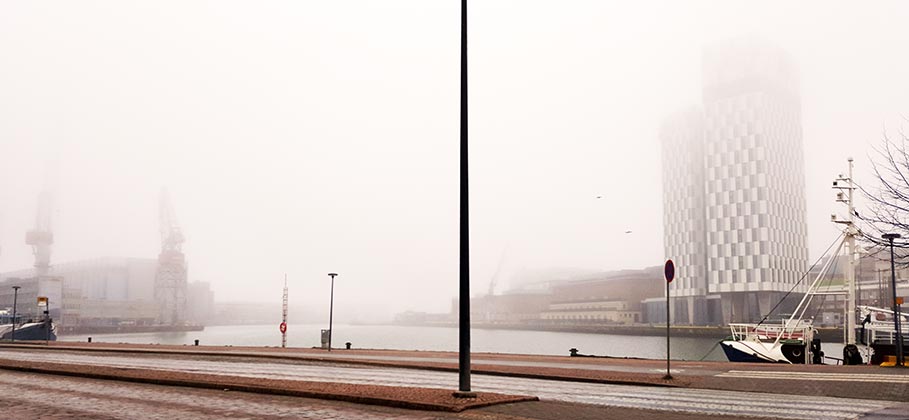 The logistics of getting to our hotel turned out to be much simpler than anticipated, with regular direct trains to and from the Helsinki (Helsingfors) Central Railway Station, in Kluuvi the transportation from the airport to downtown Helsinki was straightforward. We then had  options of taking taxis, trams or the metro (from Rautatientori) to our destination.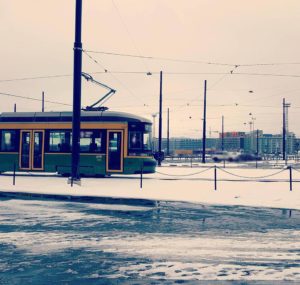 The tram routes also meant that on the colder wet days of our trip, we could still happily sight-see and marvel at the capital's distinct architecture while seated and dry. Amusing then that while we were experiencing a chill and refreshing sea breeze at every angle of our Helsinki trip, Britain was having a mild heatwave that weekend – dubbed as the start of summer.
According to your budget, there are plenty of affordable hotels to choose in Helsinki. Our choice, the Radisson Blu Seaside, is a 4* newly refurbished affair located amongst the Ruoholahti business district away from the city's centre, which is around an eight minute commute or approximately twenty minutes walking.  Our comfortable retreat, also offered us panoramic views of Helsinki's West Harbour area, along with several restaurants and Helsinki's Flea Market and Modern Art Museum all within easy walking distance.
When we ventured further, Market Square (Kauppatori), South Harbour and Finnair Skywheel provided different views of Helsinki and its vast waters, the ice chunks across the frozen sea appeared to us like stepping stones alongside the vast ships. As sturdy as these steps looked we would clearly not be taking our chances gliding on them.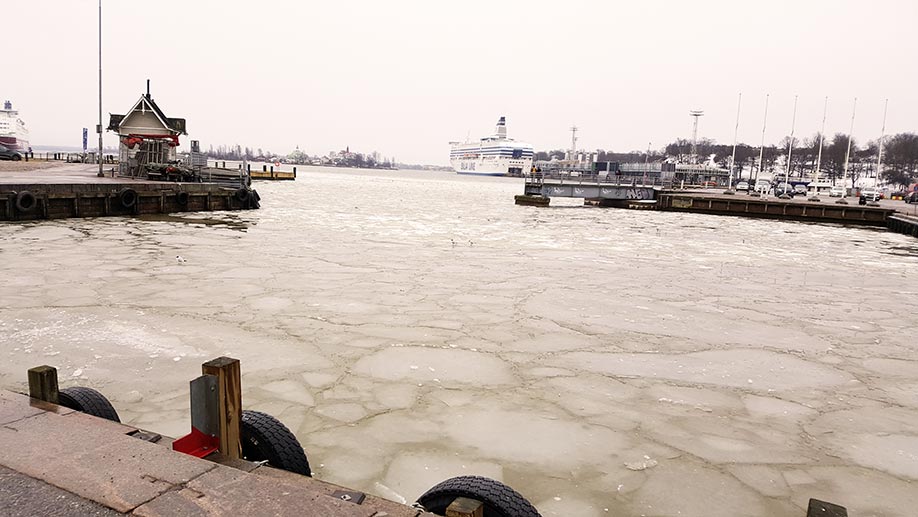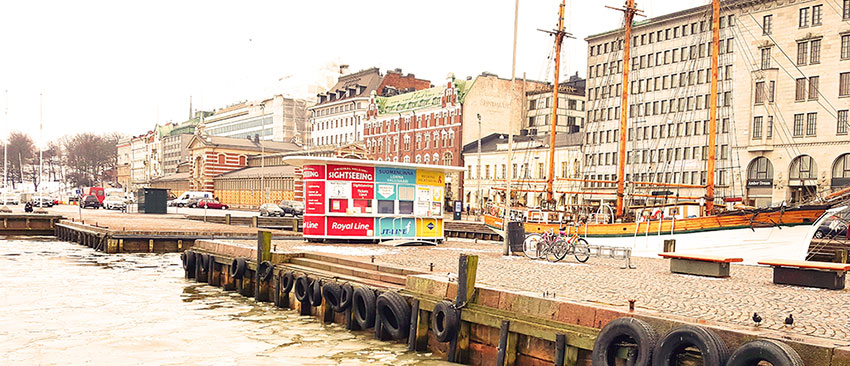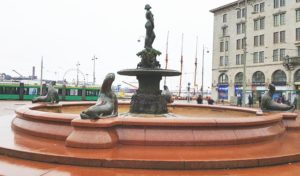 On this noticeably cold day we were not experiencing this lively Market area in its popular and appealing state, but it was most atmospheric and we were warmed by the hot food and beverages on offer while we strolled through the Old Market Hall.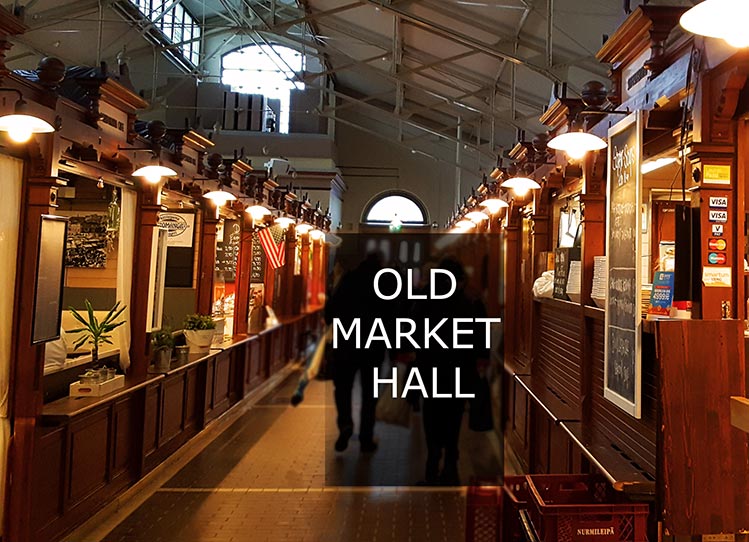 Helsinki's cultural vibrancy portrays influences from both East and West, plus tradition with modern too, so it was difficult to narrow down our sightseeing choices. Had we visited in peak tourist season, we would have found this more of an issue. However, some choices were seasonal and therefore made for us, such as visiting Linnanmäki Amusement Park and its rotating Observation Tower, which was closed until late April (well after our visit).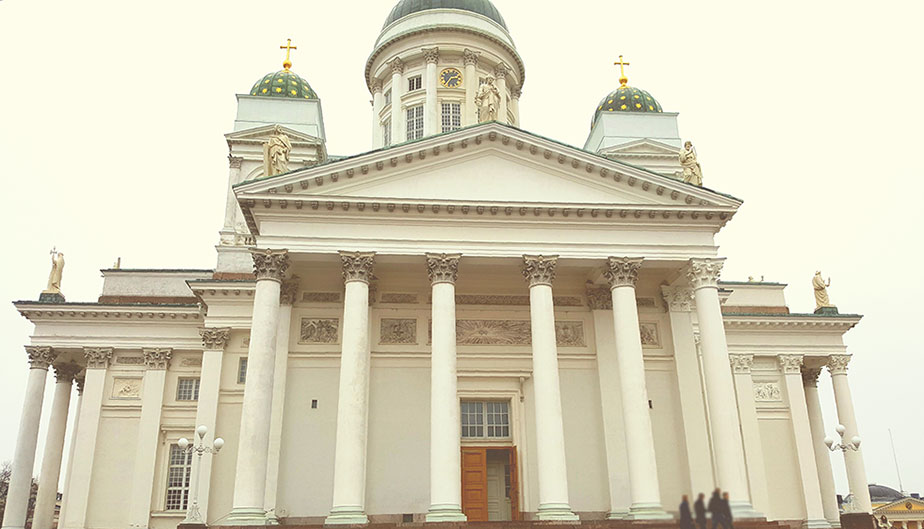 Our sightseeing highlights did include, taking in the beauty of Helsinki Cathedral and colourful architecture of Senate Square, looking in awe at the interior and copper roof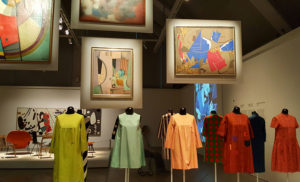 within Temppeliaukio Church, also known as Rock Church. As well as seeing the Modern Life! – Finnish Modernism and the International Dimension exhibition at HAM (Helsinki Art Museum) and admiring the work by Tove Jansson also held at the museum, an exciting feat after the obligatory shopping for Moomin memorabilia had been done.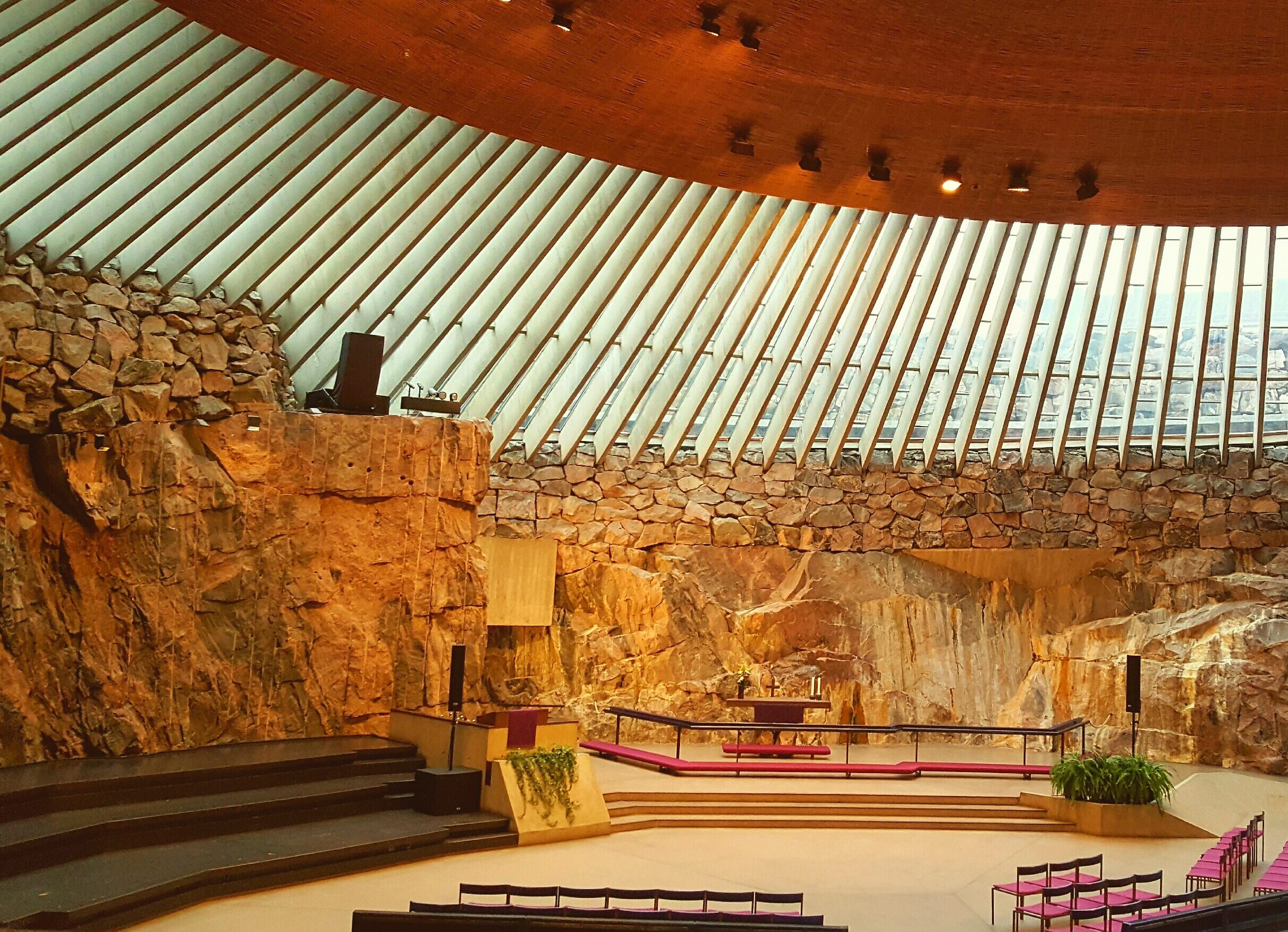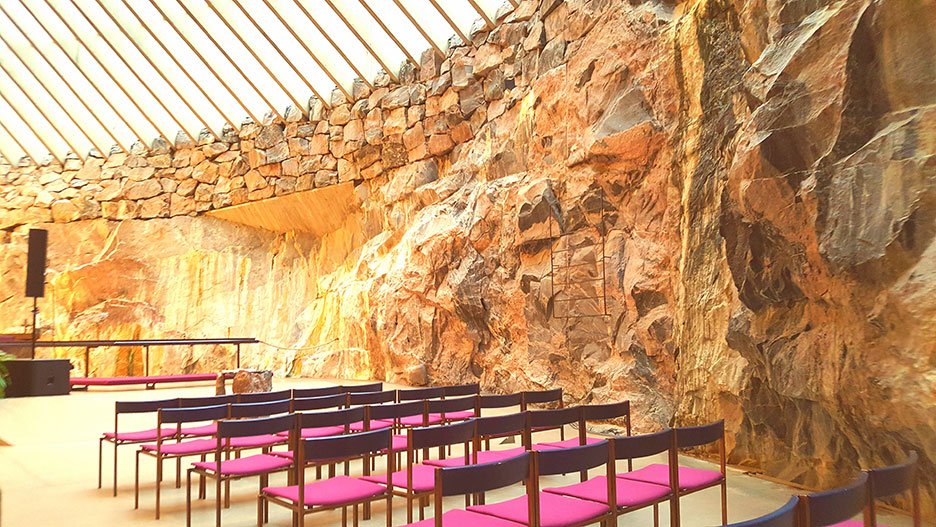 Helsinki's visitor guides offer details of its various areas, such as the Design District, Hipster District and Historical centre. We were drawn to the capital's various shopping opportunities, not just the large department stores and shopping centres, but also the numerous vintage shops and quirky souvenir shops scattered around the city.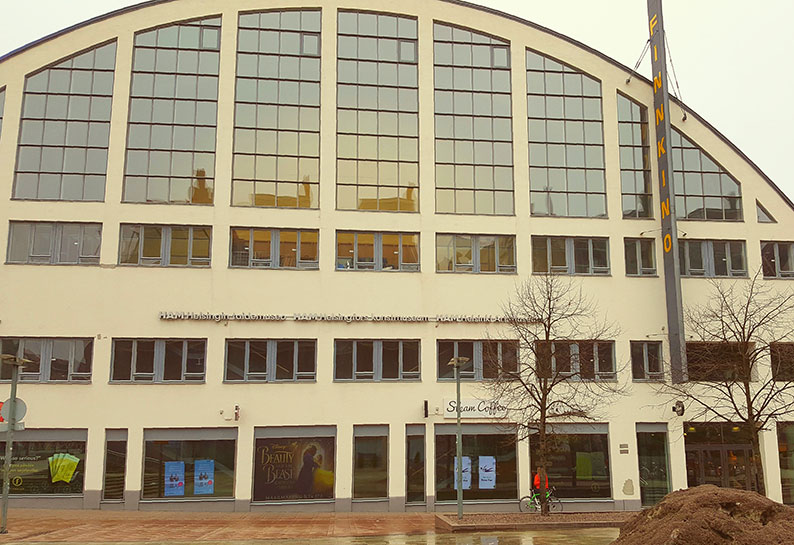 Whenever we lost our bearings we were pleased to be helped by friendly locals who pointed us to our next adventure, and this warm vibe was consistent with the majority of our encounters during this frosty trip.
Due to our casual planning we were unable to visit Lapland as we had hoped prior to the trip (that will be saved for another break). There were varied excursions and day trips from and around Helsinki that were available at short notice (some seasonally dependent) and more manageable in the time we had, such as visiting the Fortress of Suomenlinna or the Seurasaari Island and Open-Air Museum, taking a trip to Espoo, Vantaa or Lake Tuusula and the Nuuksio National park, sightseeing the Helsinki Archipelago islands and many others. After much consideration, we opted for a memorable day trip across the Baltic Sea to visit Tallinn, the capital of Estonia.

Ferries depart regularly from Helsinki's Harbour terminals with different companies offering various cruise options. Our pleasant voyage on Tallink Siljia's ten-deck ship took two hours to reach its destination on the southern coast of the Gulf of Finland.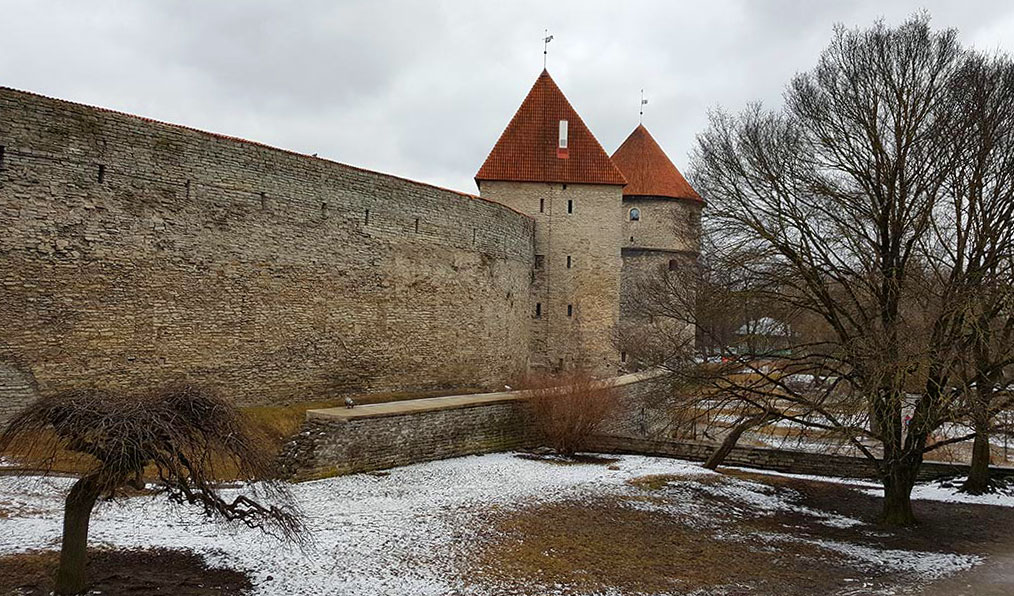 Outside the Tallinn D-terminal (where we arrived) frequent buses operate providing transportation to various points in Tallinn and we were easily able to walk to the distinct walls of Tallinn's Old Town within around ten minutes.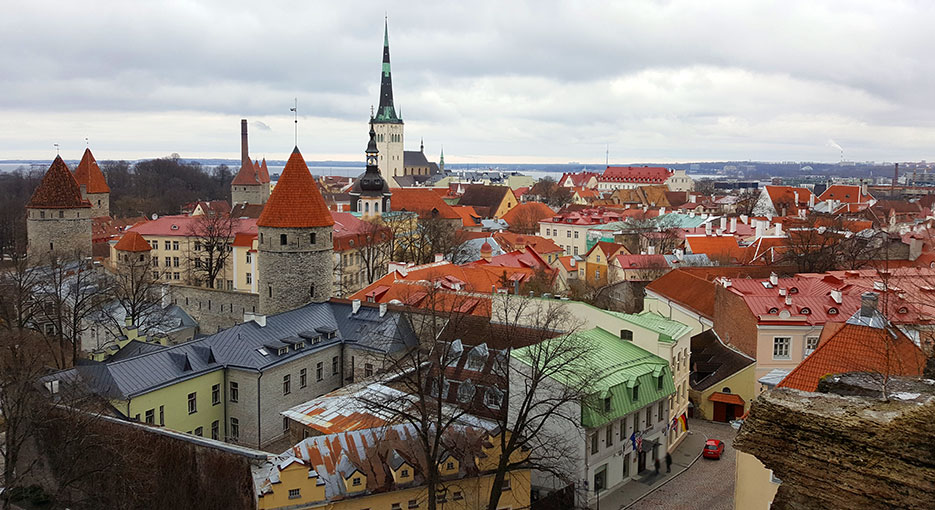 With pastel-coloured medieval buildings, church-spires, vast pillars and domes amid its skyline, the vision of this Hanseatic town was striking even from afar.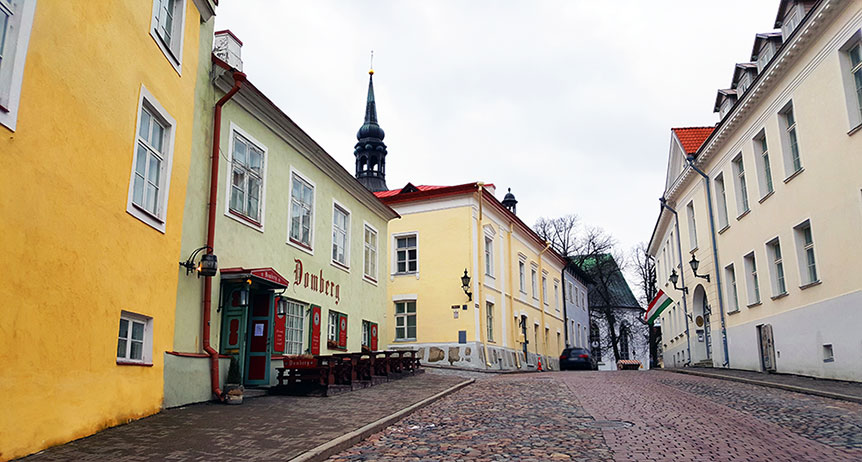 The character, charm and appeal of the Old Town was apparent within our first few steps across its many cobbled stones and the hours we spent exploring this UNESCO World Heritage site soon passed quickly.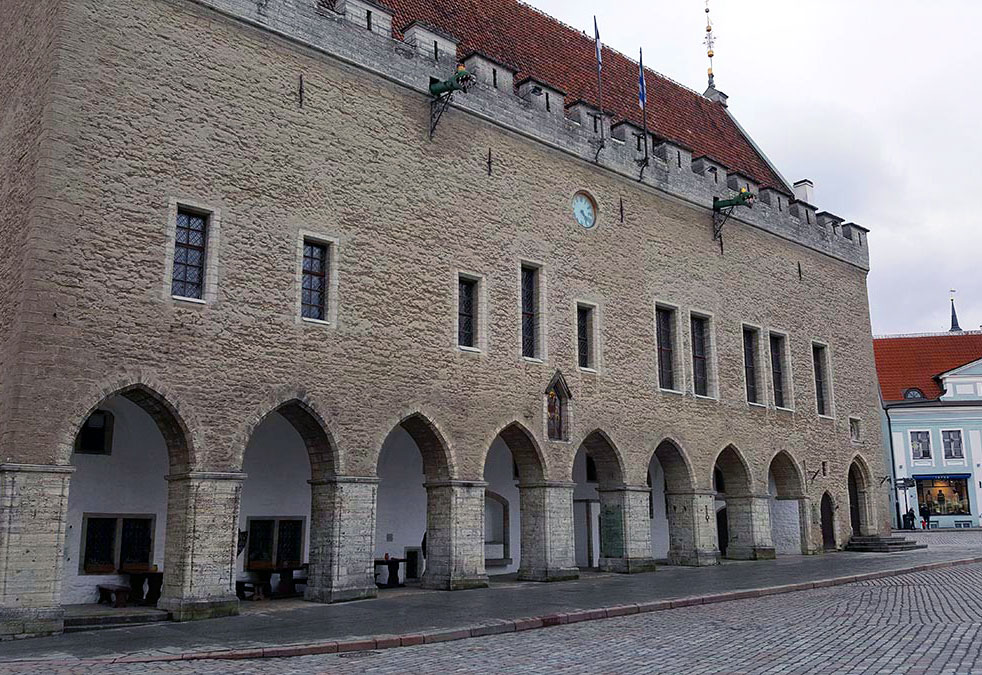 We were rewarded with impressive sights with each corner we turned, shop we ventured into, or hill we ascended. There were several points where we stopped to ponder exactly what we were taking in, or in other instances simply gasp in exclamation, of the many highlights experienced, ones that particularly stood out were the St Alexander Nevsky Cathedral, Kiek in de Kök, St Catherine's Passage, standing in the Town Hall Square and the views from Toompea Hill.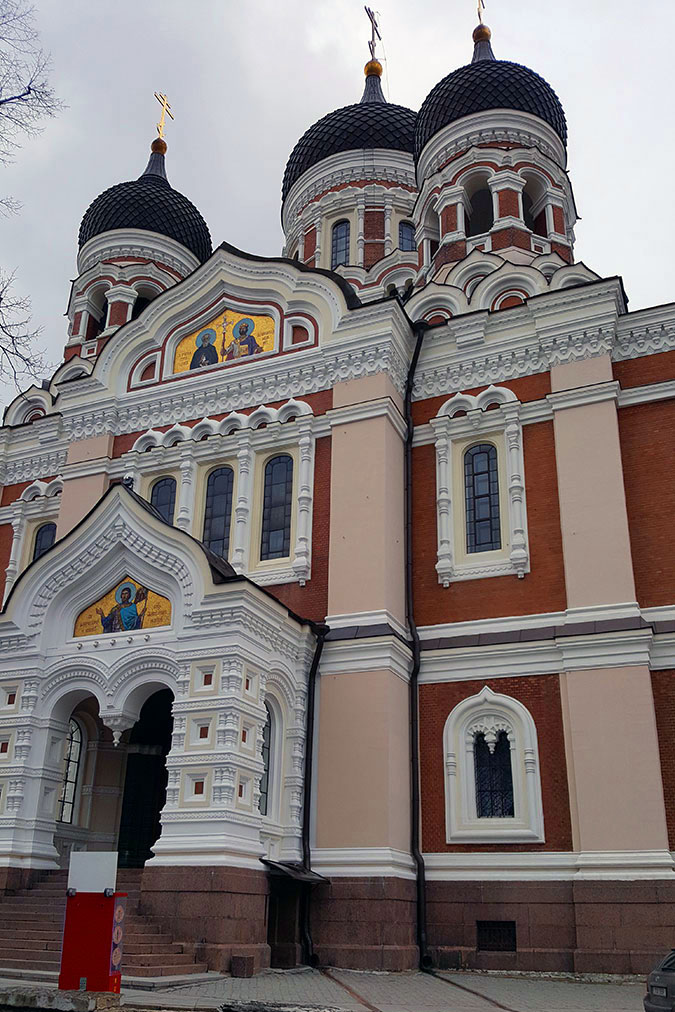 Had our travel time permitted it, we would liked to have visited other places in Tallinn and see more of Estonia, and this wishlist features, Kadriorg Park, Kumu Museum and the Tallinn TV Tower among others.
Almost like a call-back, we could view some of Tallinn's landmarks as we departed from the harbour on our return ferry to Helsinki.