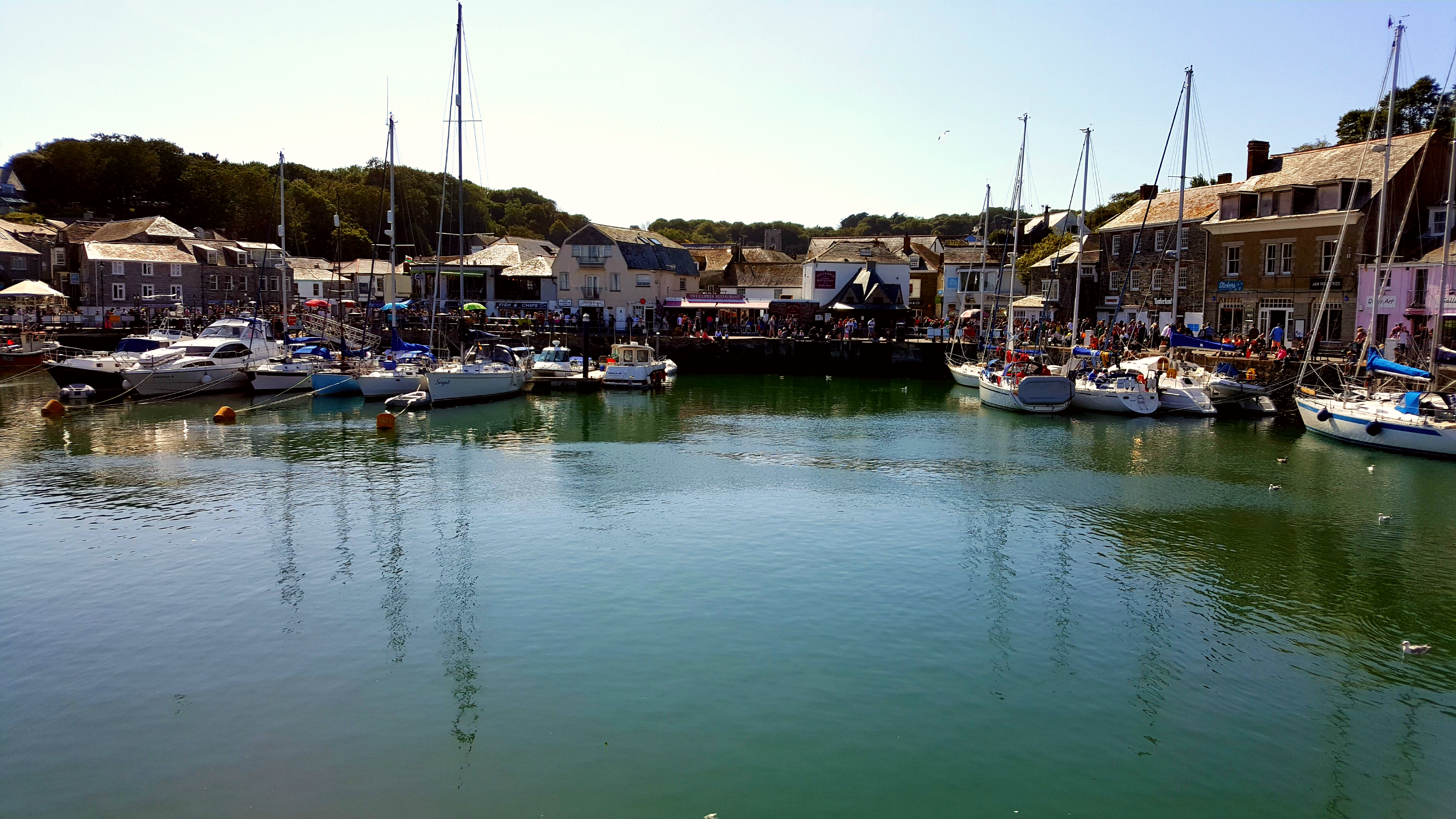 We had built quite the appetite after a long stroll on a sunny afternoon along the coastal paths in Padstow, North Cornwall.
We had deliberated what to eat, debating between local Cornish pasties or a traditional fish and chips supper. As we walked through the busy harbour the fragrant seawater smelled strong and the sounds of waves lapping at the harbour wall and children's chatter (as they hauled their crab lines up from the water curiously to see if anything had been caught) could be heard while we headed inland to the right side of the seafront towards the Camel Estuary in search of our dinner.
We had plenty of filling dishes to choose from on the menu at the favoured Stein's Takeaway and Restaurant in Padstow, including several types of fish, gluten free options (batter too), vegetarian options, with vegetarian friendly chips, and an array of condiments to accompany our food.
Deterred by the queues to dine in, our group chose to eat this traditional seaside fast food offering outdoors and the anticipation heightened during the moderate wait for our food, which was understandable given the popularity of Stein's fish and chips. Still the food remained hot and flavoursome after the gathering of our relatively large order.
A seaside staple, these cod and chips come highly recommended and were delicious by all accounts, the hake and grilled fish some of our party ate received positive comments too.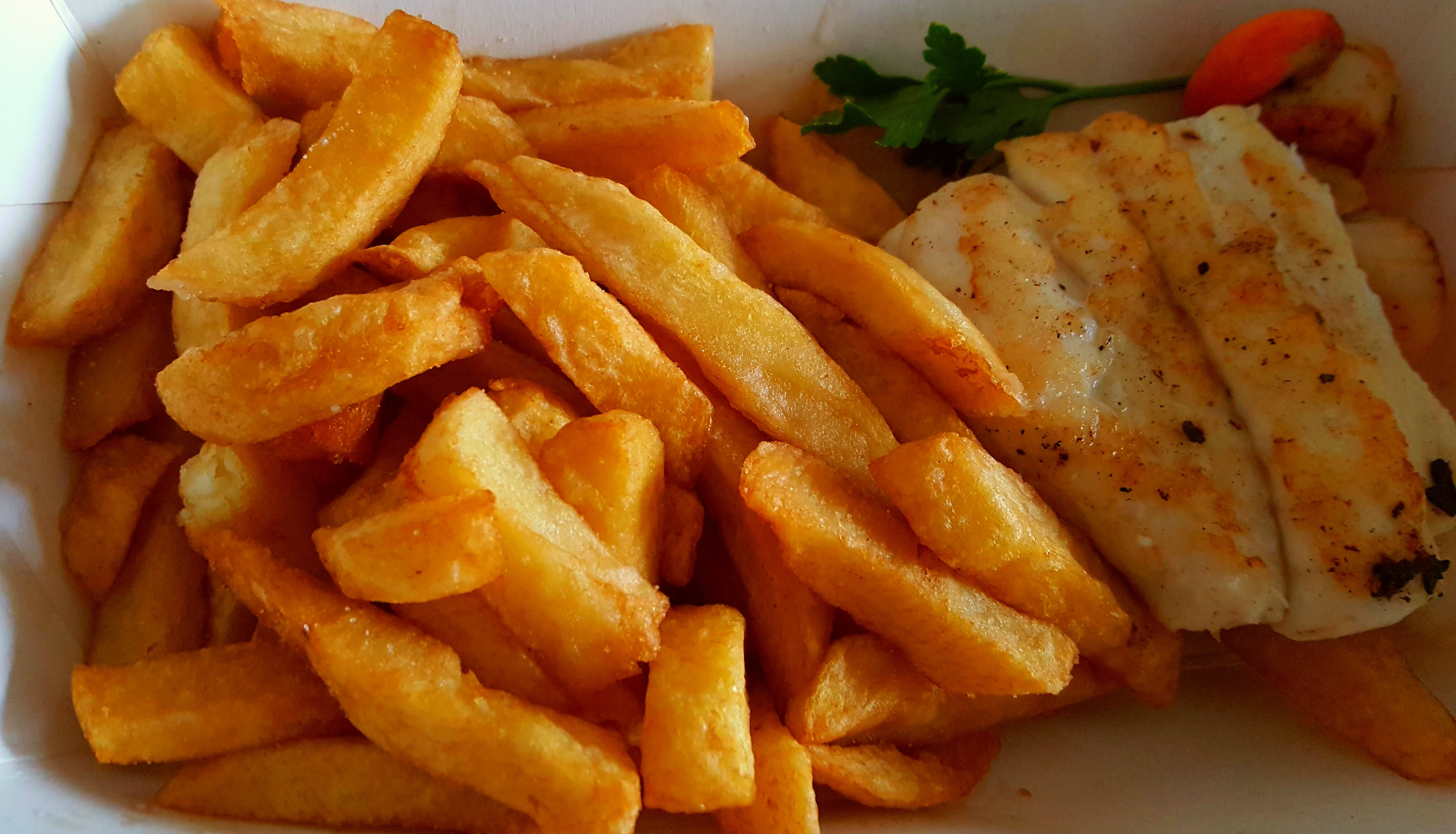 The vegetarian in our group was pleased by the various choices available, but opted for the tasty vegetarian chips as they deemed chips a seaside necessity on that particular day.
All in all, it was worth the wait and we would happily return.