During the third chapter of our California road trip we left the sun-kissed Pacific coast behind as we travelled east through Shasta-Trinity National Forest, passing Redding, Anderson and heading further inland to the dense snow covered Lassen Volcanic Park, before continuing on a chilly southbound journey where we eventually arrived at a picturesque Lake Tahoe.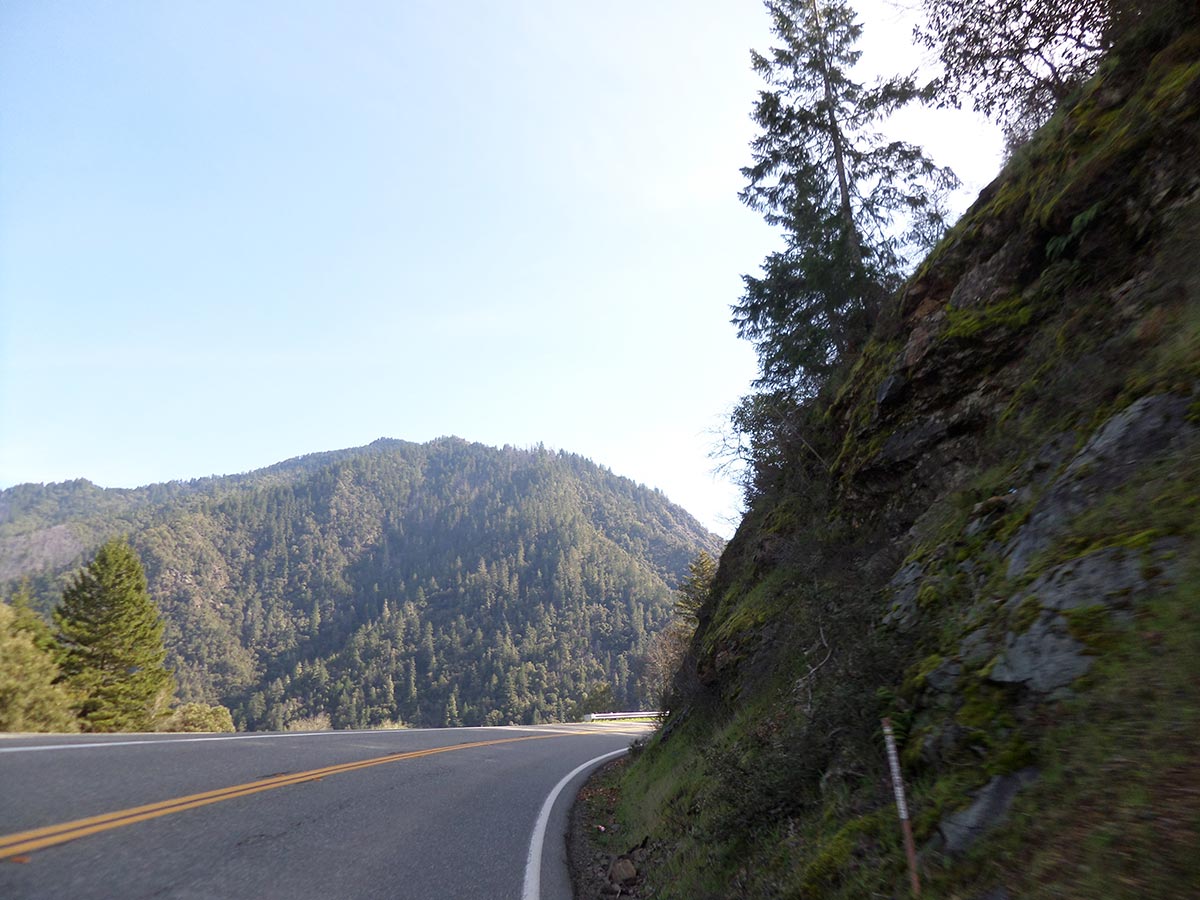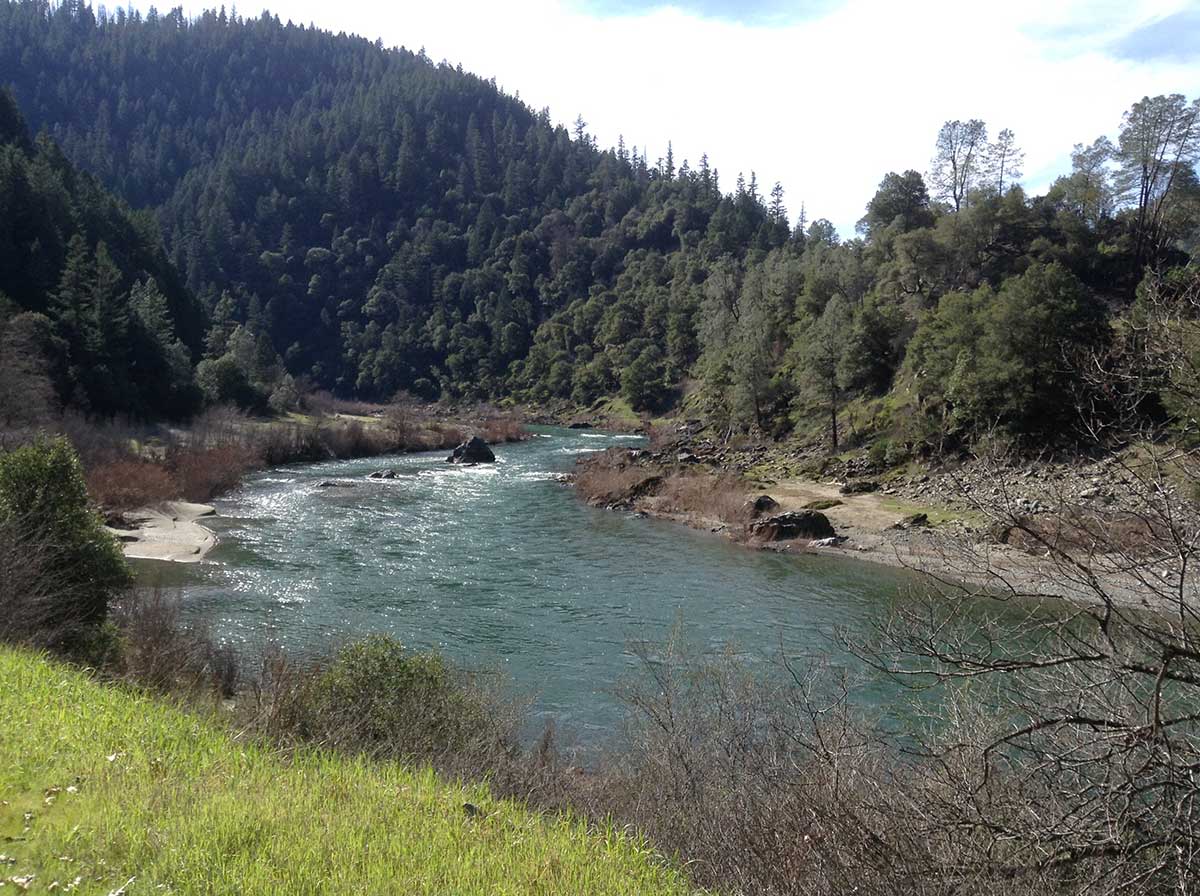 With each turn, the green-shaded vistas encountered on the scented tree-lined route through Shasta-Trinity National Forest were all different, and the ever-changing landscapes during our drive were a good distraction from the sudden drop in temperature when the colorful scenery transformed to monochrome for the ascension towards the snowy peaks of Lassen Volcanic Park, a heady 10,457-foot on our horizon and our next destination.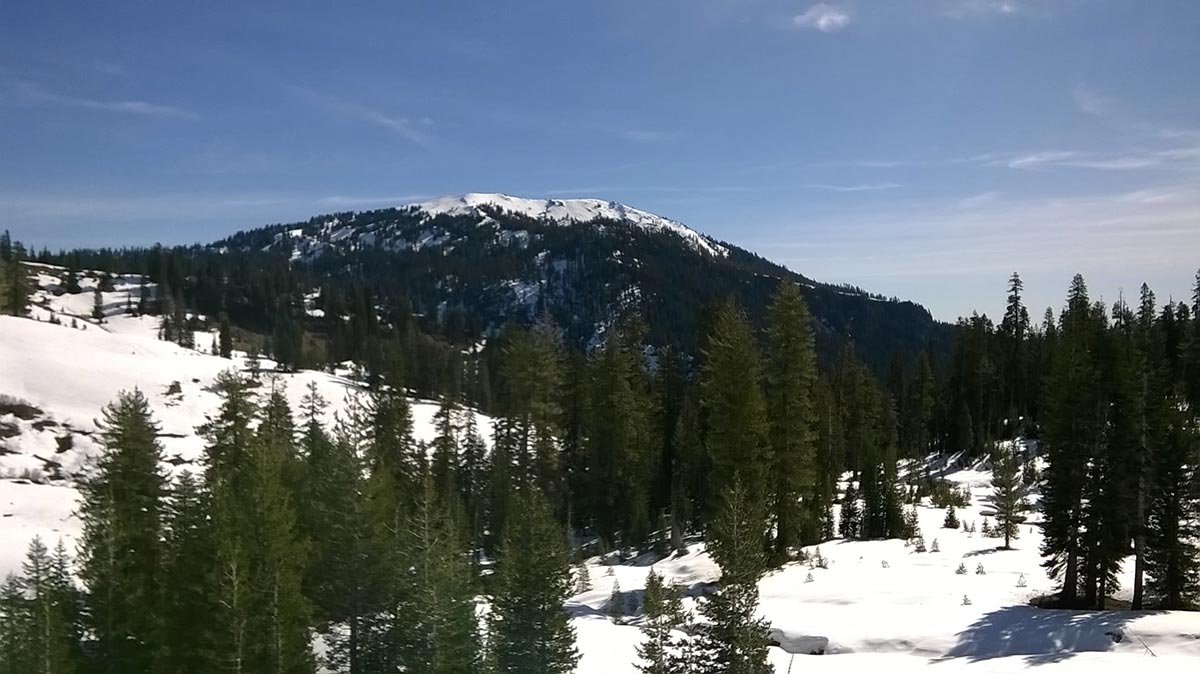 Despite initial disappointment at the inaccessibility of Lassen Volcanic Park for visitors like us who were wishing to further explore the natural bubbling realms of this famous park, we were overwhelmed by the natural beauty we could still observe from the limited points we could see as we acclimatized and looked in awe at our magnificent and bright snow-covered surroundings. We also smiled admiringly at the ski-suited hikers gliding past us, proving the deep snow was no issue as they carefully climbed peaks higher than we ventured in our urban outfits and footwear.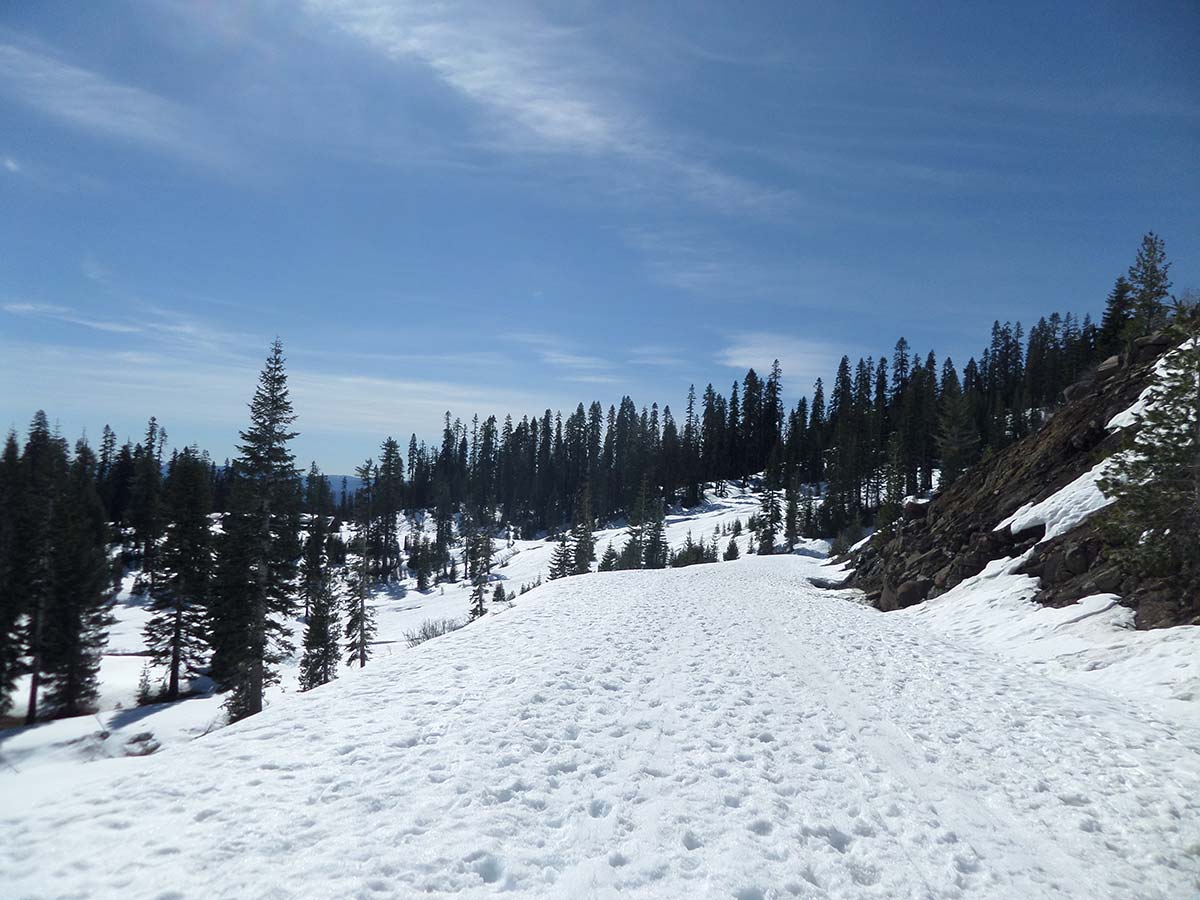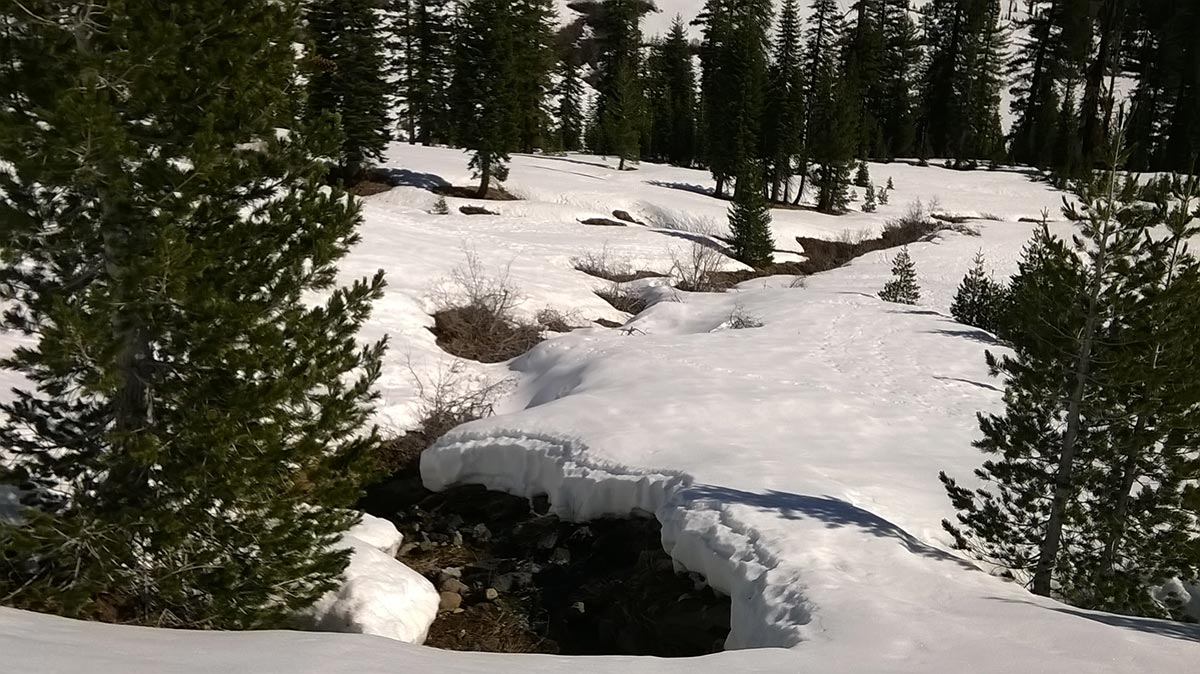 The warmth of the wooden cabins and hot tubs at nearby St Bernard Lodge, East Highway, Chester were welcomed as we retreated after our chilly day of excursions and the hospitality of the Lodge's owners were also a comfort.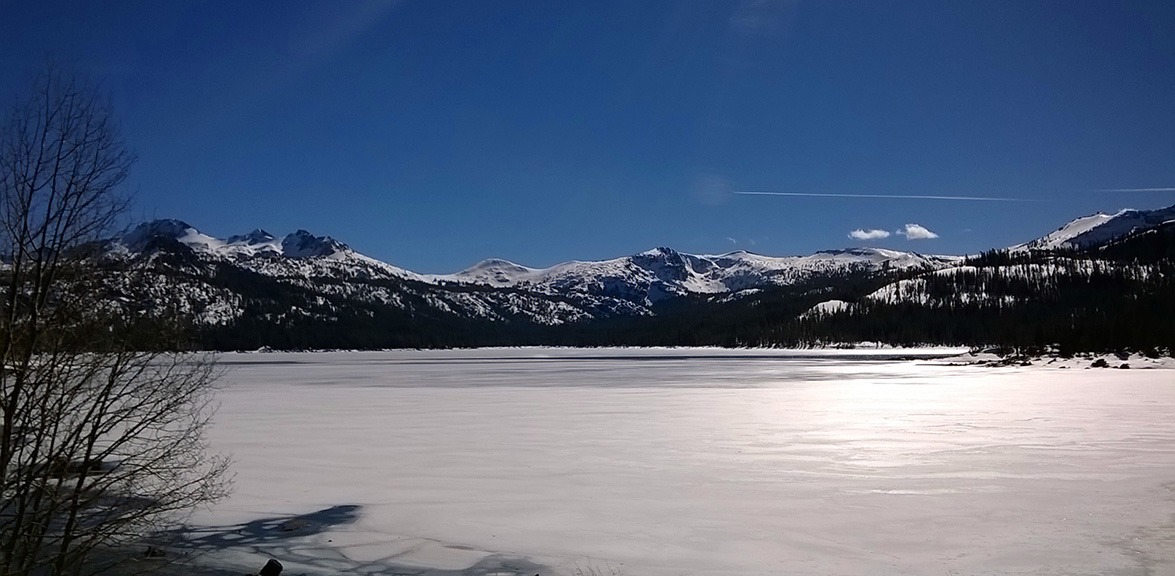 The frozen scenery along our journey continued as we headed south from Lassen Volcanic Park and took routes towards Lake Tahoe.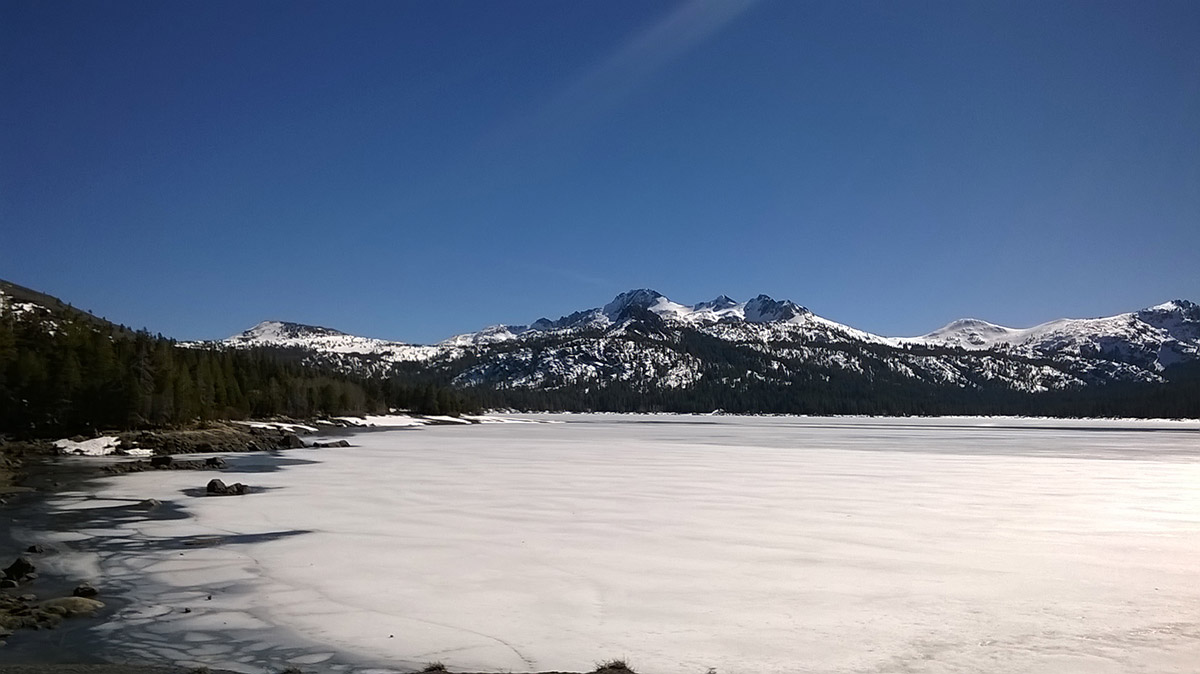 We stopping for delicious peanut butter and jelly sandwiches and quaint shopping in Greagle, California, which was one of the memorable roadside 'bites' on our trip.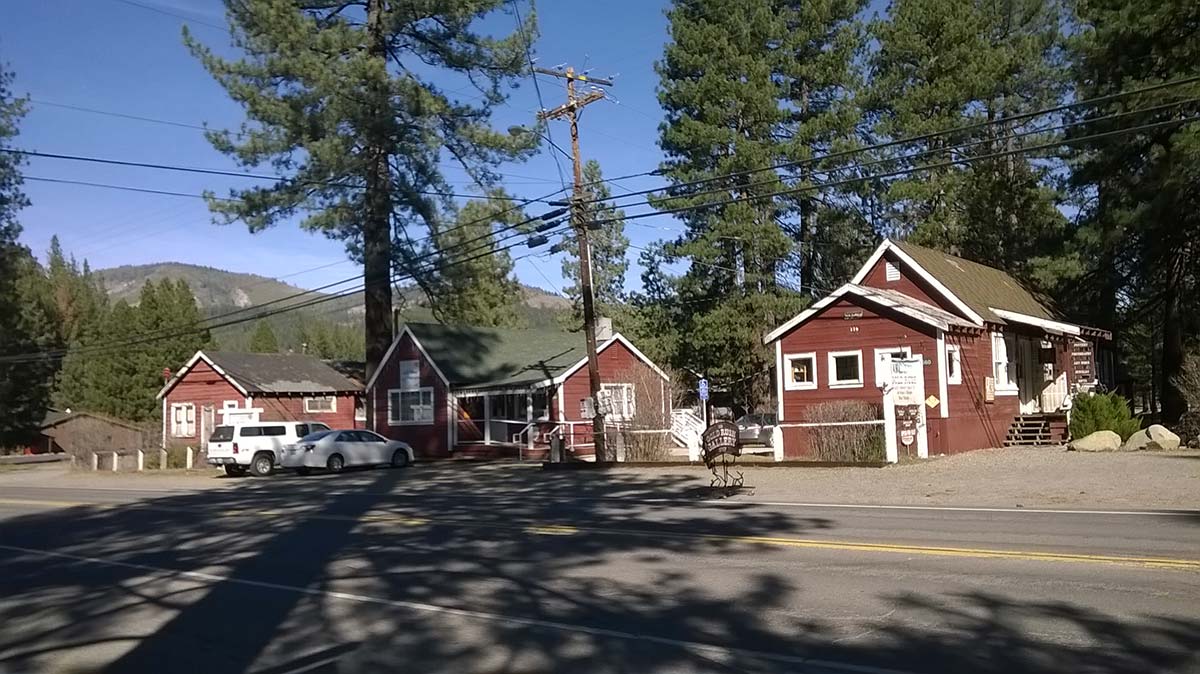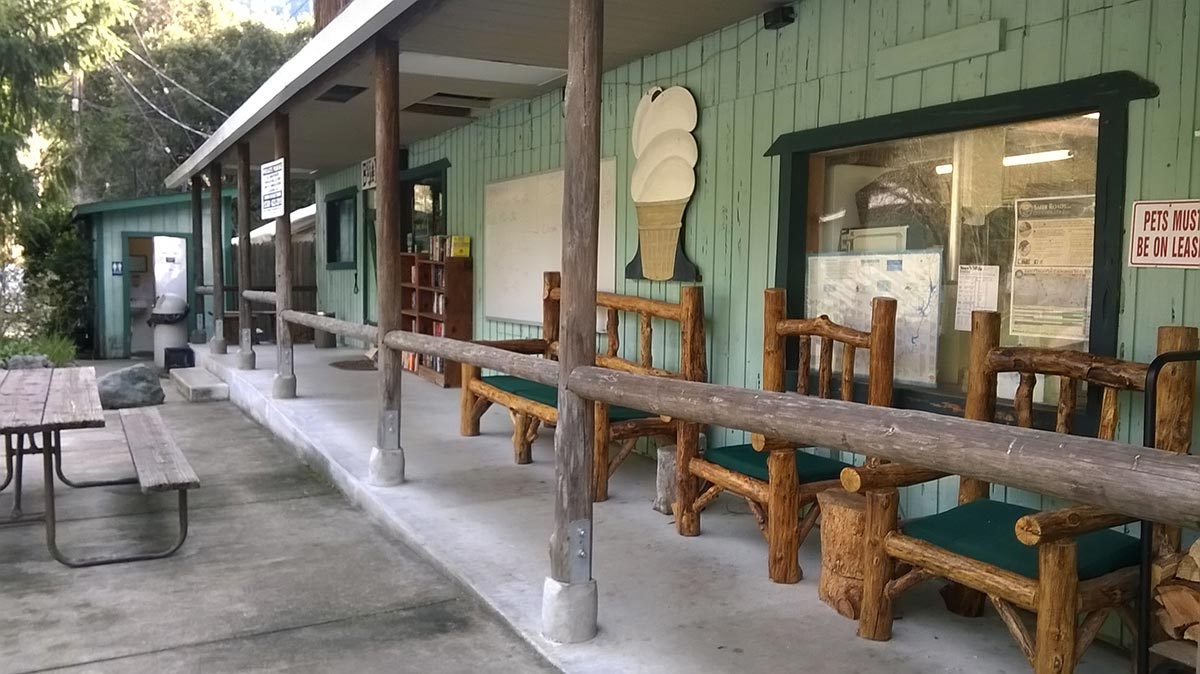 A quiet off-route walk from Highway 89 to visit the wondrous Indian Falls, near Quincy, meant time for relaxation and contemplation. It also added the peaceful sounds of fresh running water to our road trip 'soundscapes'.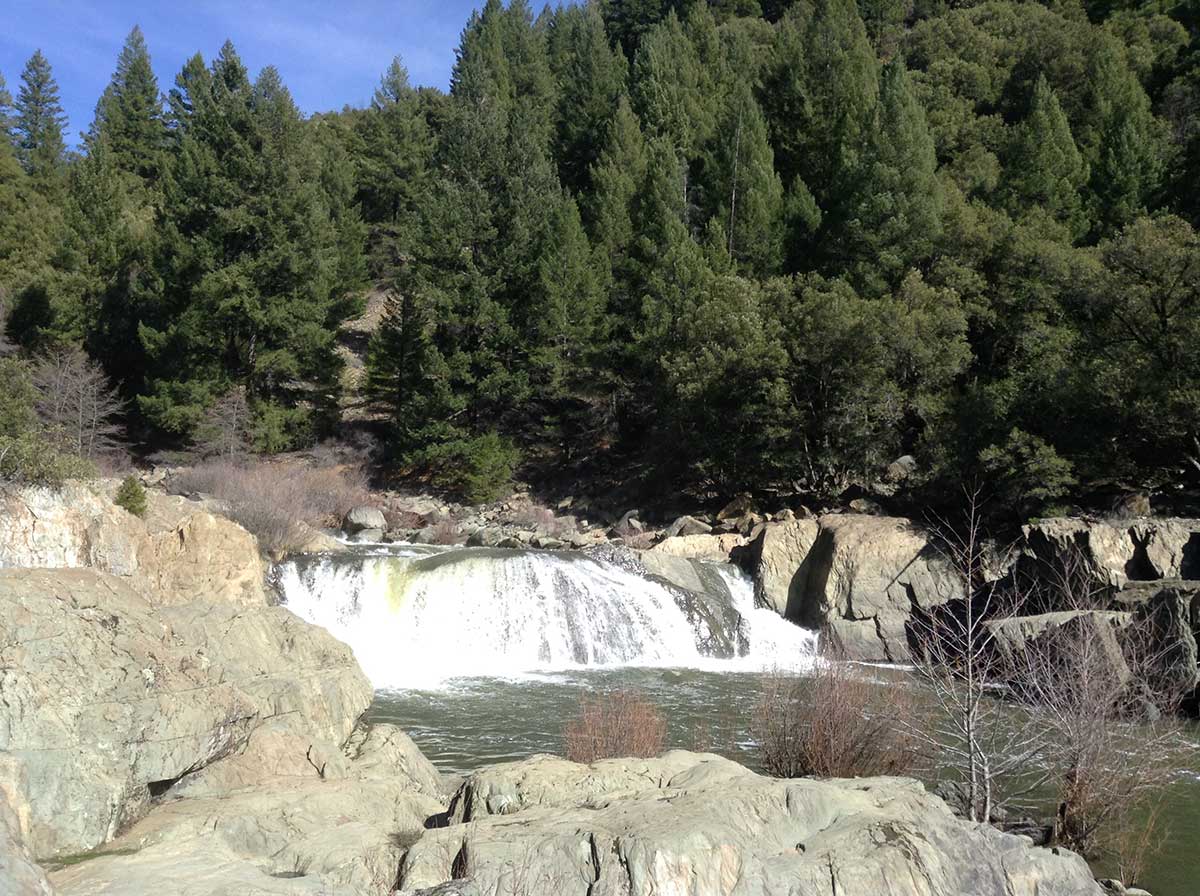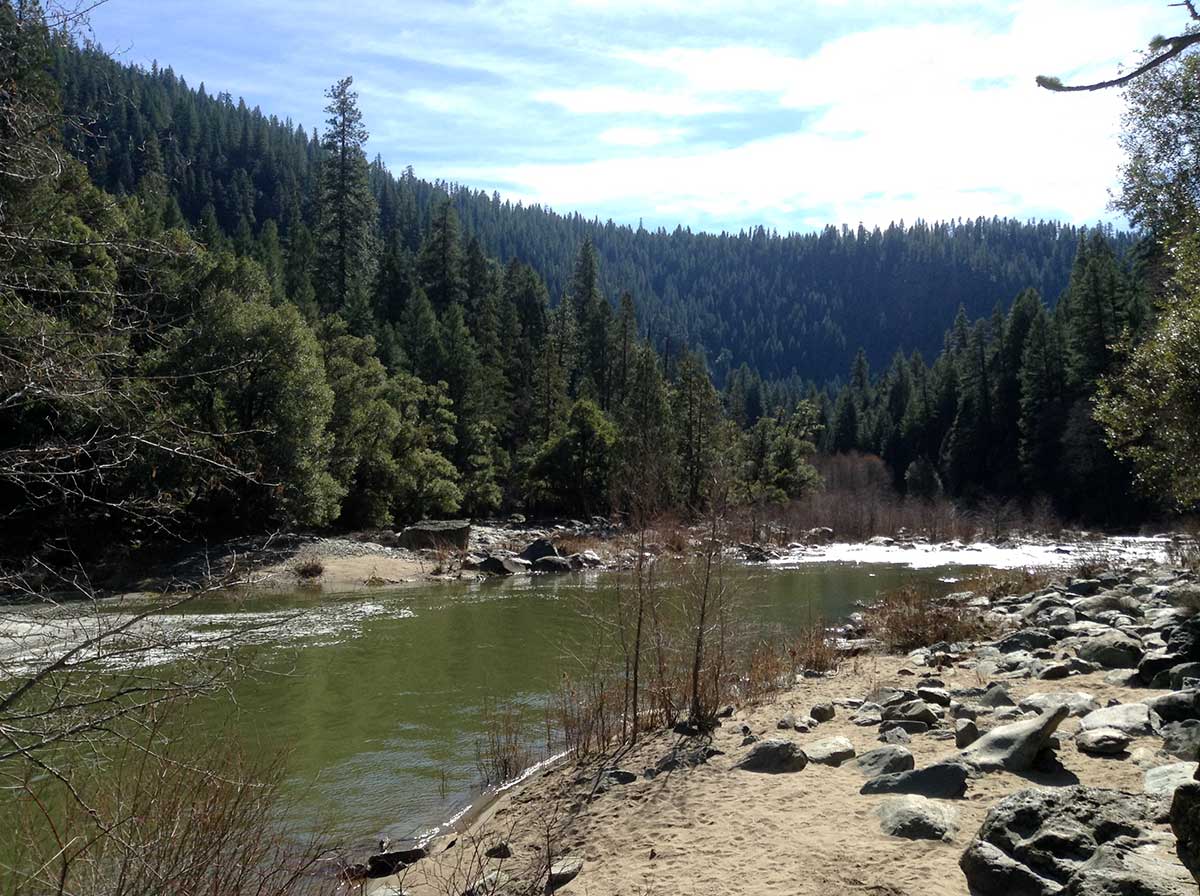 Again, the changing landscapes and towns we passed continued to differ drawing our gaze and interests constantly out of the car window and beyond, as we neared Lake Tahoe.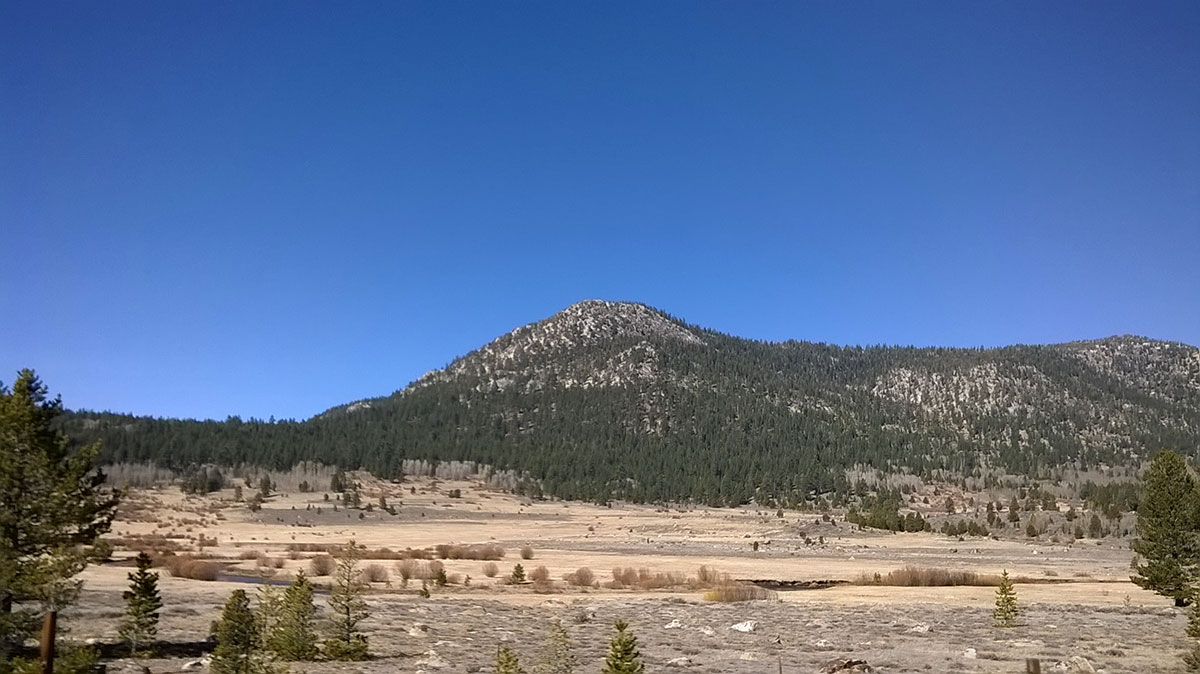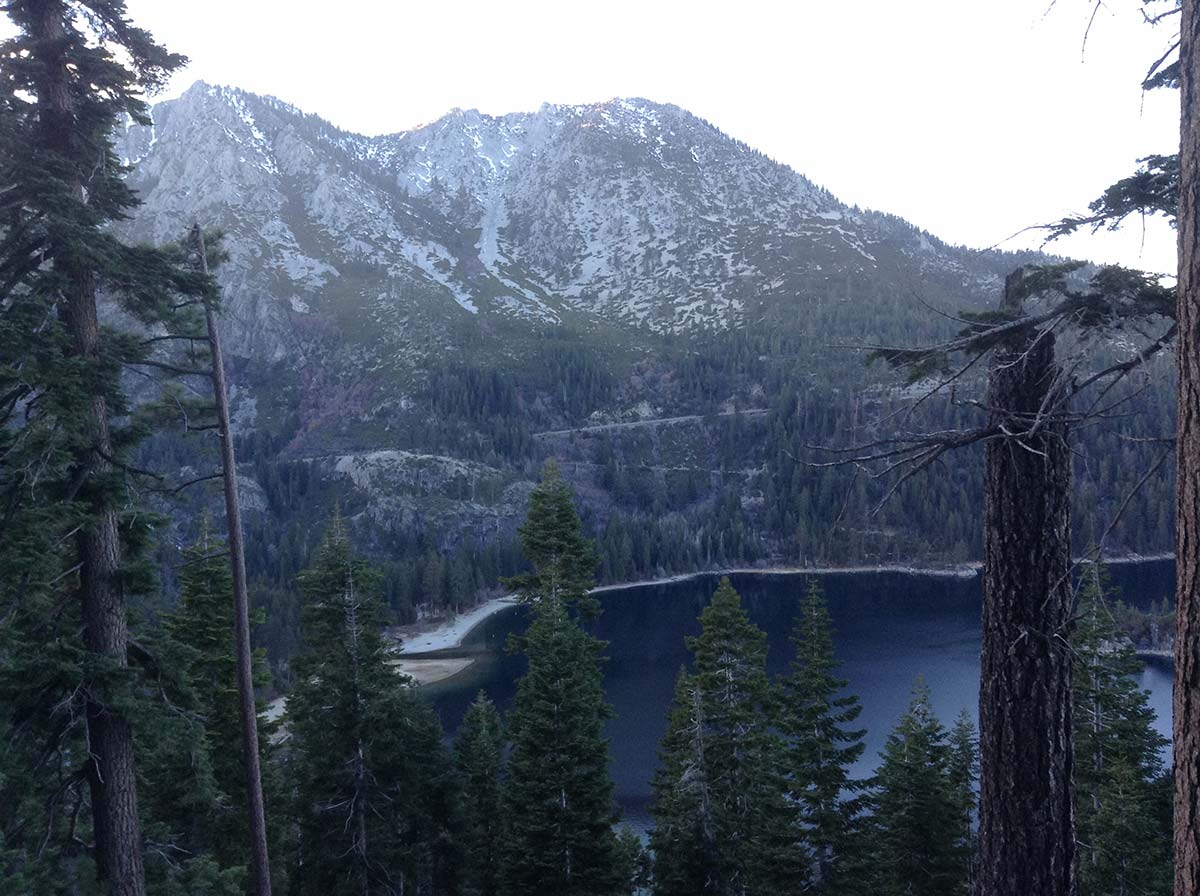 The spectacular scenes experienced while driving down Highway 89 along the west shores of Lake Tahoe were unforgettable, and our travel time was lengthened as we used the many invaluable vista points to pause and take in the sheer tranquility of the incredible and vast watery horizon.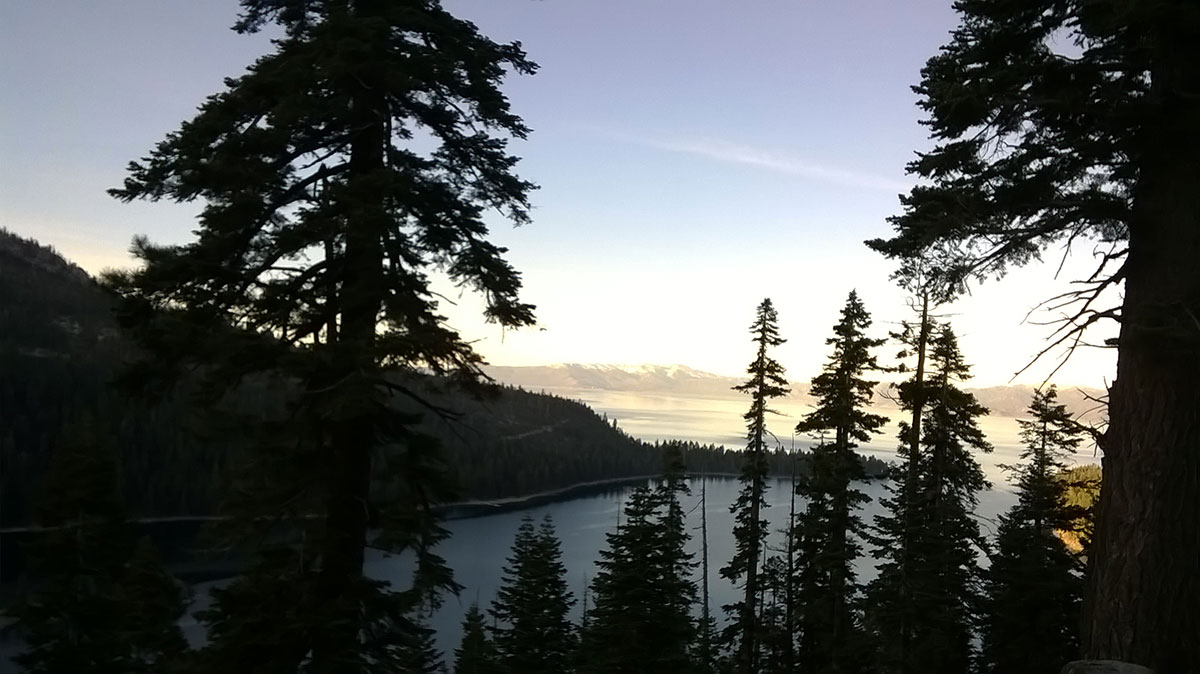 The motel we stayed at on the shores of South Lake Tahoe gave us more views and opportunities to sit and stare at the beautiful reflective landscape.